If you're a current customer, you can visit
MyPODS.com
to schedule or update services and view your driver's estimated arrival. You can also easily update payment information, change an address, and view invoices 24/7.
PODS® RAISES OVER $41,000 FOR THE AMERICAN HEART ASSOCIATION'S TAMPA BAY HEART WALK@Model.Title.HeadingType>
-- Moving and storage leader continues commitment for the seventh year --

CLEARWATER, Fla. (November 19, 2018) – PODS Enterprises, LLC announced today that it raised more than $41,000 for the American Heart Association's Tampa Bay Heart Walk, exceeding its goal of $30,000 and surpassing previous fundraising totals. As one of the American Heart Association's premier fundraising events, the Heart Walk promotes physical activity and a healthy lifestyle, and also raises funds to save lives from the No. 1 and No. 5 causes of death in U.S. adults – heart disease and stroke, respectively.

This is the seventh consecutive year PODS has raised money for and participated in the Tampa Bay Heart Walk. The effort brings together PODS' associates to participate in the walk and organize fundraising efforts. This year it included PODS hosting a golf tournament at Bardmoor Golf & Tennis Club in Seminole, with proceeds benefitting the Heart Walk.

"At PODS, giving back and being active in our community is engrained in our culture," said President and CEO of PODS, John Koch. "Cardiovascular health is a very important cause to us, and we are honored to support the American Heart Association's advancements in heart disease and stroke research, education, and treatment."

"As a long-time supporter of the American Heart Association and the Tampa Bay Heart Walk, we thank PODS for their commitment and contributions over the years, which has truly made an impact in the community," said Jordyn Taveras, Director of the American Heart Association's Tampa Bay Heart Walk. "Every advancement, every discovery, every life saved from heart disease and stroke is made possible because of supporters like PODS!"

Held Saturday, November 10 at Raymond James Stadium, the Tampa Bay Heart Walk grossed $4.3 million. Nationally, more than one million walkers are expected to participate in nearly 350 similar events.

To learn more about the Tampa Bay Heart Walk and the American Heart Association, visit www.TampaBayHeartWalk.org.

About PODS Enterprises, LLC
PODS offers moving and storage the way you need it done, with unlimited time, space, and control. When PODS pioneered portable storage in 1998, they introduced the world to a brand new, flexible way to move and store. Now an industry leader, PODS currently provides residential and commercial moving and storage services in 47 U.S. states, Canada, Australia, and the UK. To date, the PODS network has completed more than 900,000 long-distance moves, has nearly 4 million deliveries, and has over 200,000 PODS containers in service. To learn more, visit www.PODS.com.

Contact:
Trent Brock
PODS Enterprises, LLC
pressrequest@pods.com
Let's Get Started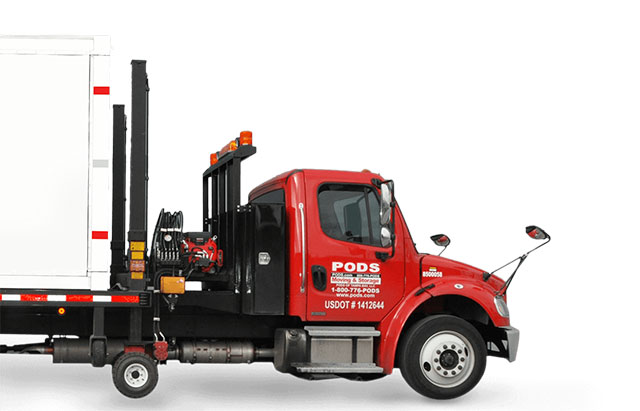 Choose the service you need.