If you're a current customer, you can visit
MyPODS.com
to schedule or update services and view your driver's estimated arrival. You can also easily update payment information, change an address, and view invoices 24/7.
PODS® CONTINUES PARTNERSHIP WITH TOYS FOR TOTS TO BRING HOLIDAY CHEER TO CHILDREN IN NEED ACROSS THE U.S.@Model.Title.HeadingType>
-- Moving and storage leader to donate storage containers for the ninth year--

CLEARWATER, Fla. (November 6, 2018) – PODS Enterprises, LLC announced today that it will once again be supporting the Marine Toys for Tots Foundation during the upcoming 2018 holiday season. This will be the ninth year PODS has partnered with the respected not-for-profit charity to assist in its yearly national toy drives by donating portable storage containers to collect, store and move toys.

Over the past eight years, PODS has supported Toys for Tots in advancing its mission by providing operational and logistical support to the program, helping to provide happiness and hope to disadvantaged children during the holiday season. PODS has become a valued partner for the charity, providing more than $167,000 worth of services and donating 177 containers in 2017.

"Finding a present under the tree Christmas morning is an experience every child deserves," said retired Marine Colonel, Ted Silvester, Vice President of the Marine Toys for Tots Foundation. "We are fortunate to have a partner like PODS, whose donated services and collection of toys allows us to deliver the magic of the holidays to thousands more children in need by purchasing toys instead of spending donated dollars to store and move toys."

Now in its 71st year, the Marine Toys for Tots Program has impacted the lives of millions of children by providing more than 548 million toys to kids across America.

"We are incredibly thankful to be able to help the Marine Toys for Tots Foundation in their mission to make the holiday season happier for children in need," said PODS' SVP, Residential Marketing, David Redmond. "Giving back is a crucial part of our company culture, and it is a privilege to be able to work with and support such a high-impact organization that is truly making a difference in the lives of so many children."

To find a toy drop location near you, visit https://www.toysfortots.org/donate/toys.aspx.

About PODS Enterprises, LLC
PODS offers moving and storage the way you need it done, with unlimited time, space, and control. When PODS pioneered portable storage in 1998, they introduced the world to a brand new, flexible way to move and store. Now an industry leader, PODS currently provides residential and commercial services in 47 U.S. states, Canada, Australia, and the UK. To date, the PODS network has completed more than 900,000 long-distance moves, has nearly 4 million deliveries, and has over 200,000 PODS containers in service. To learn more, visit www.PODS.com.

About the Marine Toys for Tots Foundation
Toys for Tots, a 71-year national charitable program, run by the U.S. Marine Corps Reserve, provides happiness and hope to disadvantaged children during each Christmas holiday season. The toys, books and other gifts collected and distributed by the Marines offer these children recognition, confidence and a positive memory for a lifetime. It is such experiences that help children become responsible citizens and caring members of their community. Last year, the Marine Corps fulfilled the holiday hopes and dreams of nearly 7 million children. Since 1947, over 548 million toys have been provided for 251 million less fortunate children. For more information, visit www.toysfortots.org.

Contact:
Trent Brock
PODS Enterprises, LLC
pressrequest@pods.com
Let's get started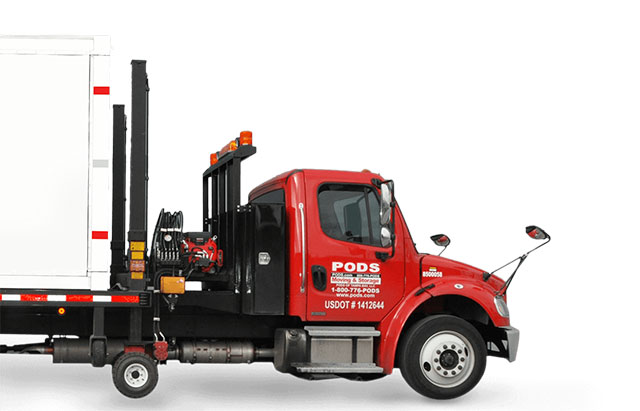 Choose the service you need.