Take advantage of our limited time offer. Enter promo code HOLIDAY25 to save up to 25%.
See offer details
.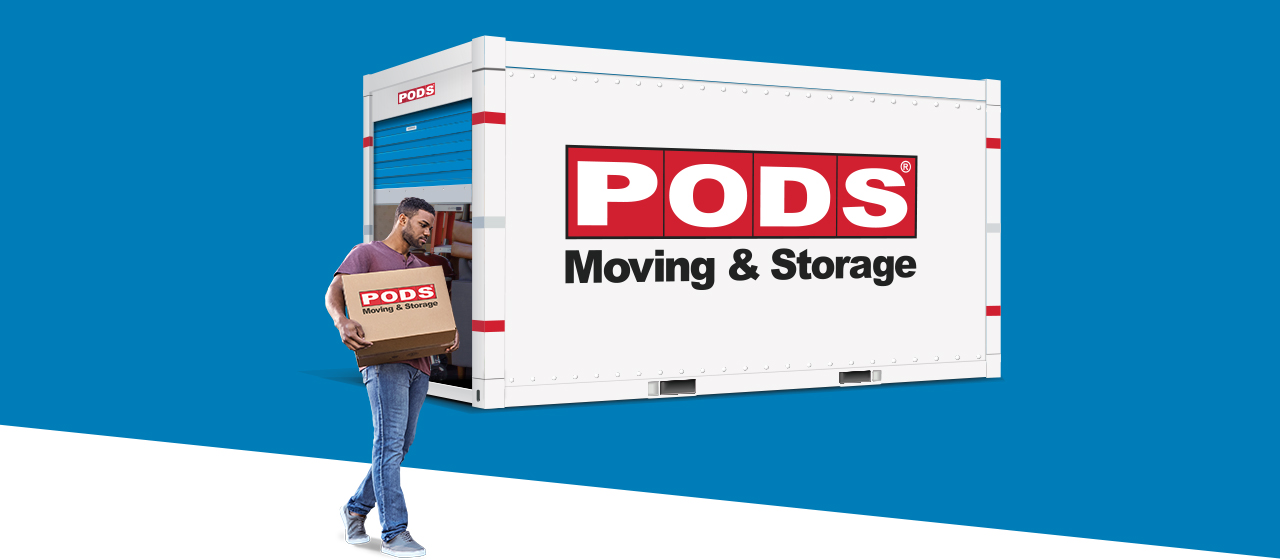 Save up to 25% on moving and storage*
Join 6 million families who found a smarter way to move
Use promo code: HOLIDAY25
Offer valid for a limited time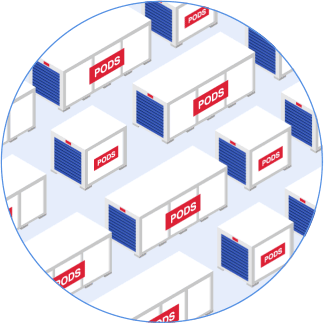 This may take up to 30 seconds.
We're searching over 200,000 containers to find you the best price.
*Offer available for new orders only. Customer receives 25% off local delivery and redelivery/final pick up fees and first month's rental. Must mention promotional code at time of order. Cannot be combined with any other offer. Offer void where prohibited by law. Available for a limited time, only at participating locations.
Book in a few easy steps
Tell us your ZIP code
We'll find reliable providers near you.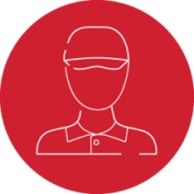 Review your options
See which packing and loading providers fit your needs.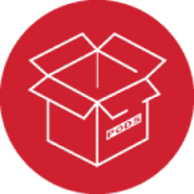 Book moving help
Book your packing and moving help with your selected provider. Schedule them to come at least a day after your container drop off.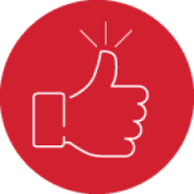 Have an easier moving day
Let the experts do the heavy lifting and deliver peace of mind.
Help how you want it
Set yourself up for a successful move by hiring professional help. Whether you just want your dishes packed or your whole house boxed and loaded, they can do as much or as little as you need.
Easy on your mind and body
Get peace of mind knowing you'll have a professionally loaded container and spare yourself some bruises and achy muscles while you're at it.
Maximize container space
The pros we refer know our containers inside and out, so they can really make the most of your space and tailor your move.
Contactless unloading available
To help protect the health and safety of our customers, the labor providers we can connect you with offer contactless solutions for unloading, so you can get a helping hand while adhering to social distancing rules.
Three PODS Portable Containers for the Perfect Fit
Large Container 16-Foot
Ideal for a 2-bedroom home, or up to 1,200 sq. ft.**
About the length of a standard parking spot
Comparable to a 10'x15' storage unit or a 20' truck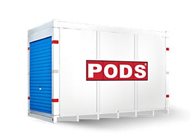 Medium Container 12-Foot
Perfect for a 1-bedroom home, or a 500-800 sq. ft. space**
Great for packing away things from 2 or 3 rooms
Compare to a 10'x10' storage unit or 15' truck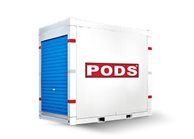 Small Container 8-Foot
Great for a studio or room of 500 sq. ft. or less**
A popular choice for college students
Comparable to a 5'x10' storage unit or 10' truck
Watch Now: Full, Customized Moving Support@Model.Title.HeadingType>
Watch Now: Full, Customized Moving Support
Move. Store. Or Both.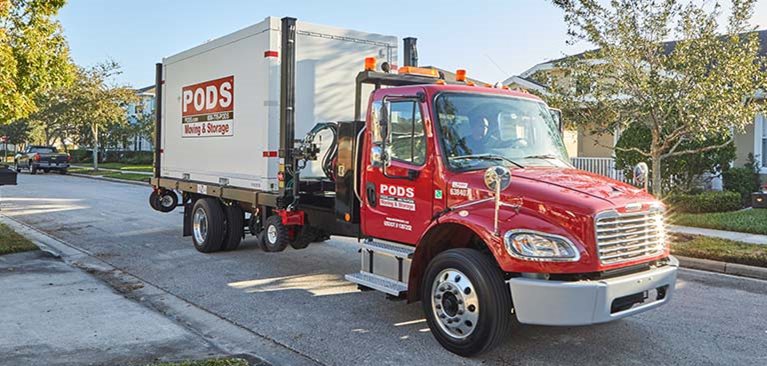 Your full-service partner for moving and storage
Over twenty-five years ago, we decided to make moving and storage easier by redesigning the experience around your needs. We take care of the driving*, and you can take all the time you need. And when you team up with PODS, you're not just getting a container. You're getting the full, personalized support of our above-and-beyond crew.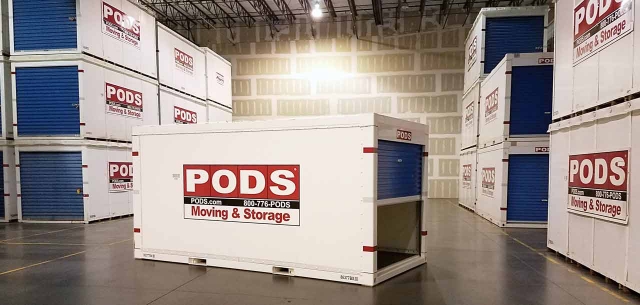 Storage that fits your stuff, and your needs
Although we're a leader in moving and storage today, we started out in 1998 as a portable storage company, so our roots in storage run deep. We saw how inefficient and inconvenient existing storage companies were, and we decided we could do it better by bringing the storage to you.
Moving Can Get Complicated. We're Here for You.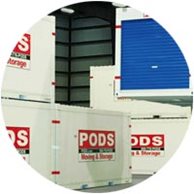 Flexible moving solutions
It's your move, and we're here to make it happen. Unlike traditional moving companies, we have solutions for every situation, with storage built in. And if anything changes, rescheduling is easy.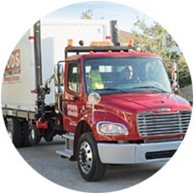 Experts who care
We understand moving can be stressful. That's why we're here for you at every step of your journey, so you can get excited about what's ahead.
Whether you're looking for a DIY or full-service solution - or something in between - our team is here to help personalize your experience around your needs. We take care of the driving* and delivery, and if you need a little extra help, we can connect you with the pros to help with packing and loading, and car shipping services.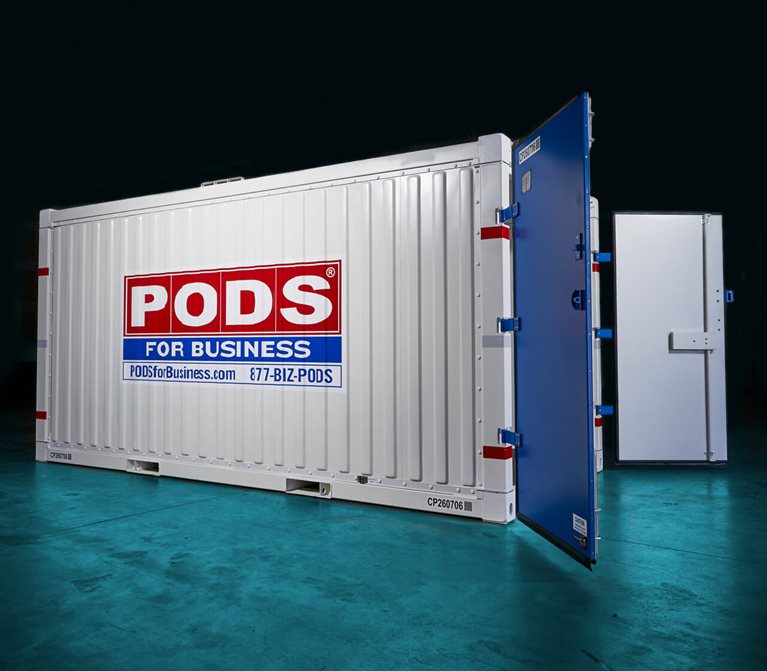 Moving Your Business Forward
Looking for commercial moving or storage options? We've got a solution, whether you're looking for a little extra space or opening 60 new locations on the other side of the country.
Visit PODS for Business
Let's Get Started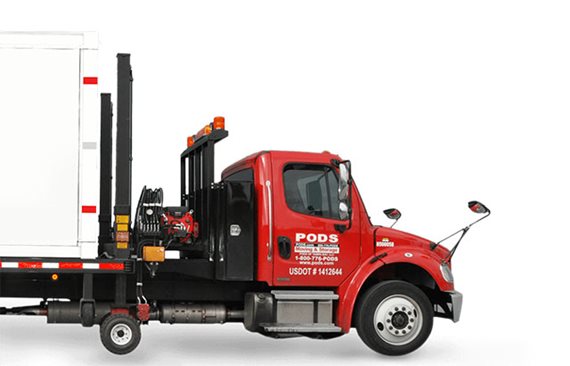 Choose the service you need