Commuting on the TTC, Highway 401, or via the extensive bike lanes throughout the city. Grabbing a quick lunch (Peameal Bacon sandwich, anyone?) at St. Lawrence Market. Scavenging for tickets to a Leafs, Raptors, or Jays game. Packing up the car for weekends "at the cottage," hanging out in the Beaches district, or taking the ferry to the Islands. Enjoying a night on the town in one of the city's west-end hotspots. Celebrity-spotting in Yorkville during the Toronto Film Festival. Strolling through the Distillery District during the Christmas Market with a Balzac's coffee in hand. We could go on and on. But basically? Life in Toronto is never boring. And when you're there, it's easy to see why so many people call it home.
Are you thinking about joining them and moving to Toronto yourself? Here are a few reasons why we think that's an excellent idea.
Toronto, ON, at a glance
Toronto is a powerful business centre with a burgeoning tech industry.
Many parts of the city have a young and hip vibe, as millennials are now the dominant age group in the downtown core.
The winters can be harsh but not nearly as cold and snowy as most other Canadian cities (excluding Vancouver). The summers are generally pleasant but can be hot and humid in July and August.
The median sale price for single detached homes was $1,357,500 in the second quarter of 2022, which is about 10% higher than last year.
1. Life in Toronto, ON
Every city comes with its pros and cons, right? Toronto's no different. However, it's clear to us that the positives outweigh any negatives. Here's a high-level list of some advantages and disadvantages. Check 'em out and decide for yourself if there are any deal breakers (Hint: You'll likely find the same disadvantages in any other large city).
What are the advantages of living in Toronto?
High standard of living
Strong and diverse job market
Very safe for a big city
Excellent hospitals and healthcare system
Efficient transit system
World-class entertainment
Very diverse culture
Great and plentiful restaurants
Lots of parks and trails
Highly rated schools and post-secondary institutions
What are the disadvantages of living in Toronto?
High cost of living
Traffic congestion
Long commute times
Downtown parking is sparse and expensive
Downtown is crowded — especially the subway during rush hours
Cold winters, humid summers
Homes are pricey
Apartment rents becoming increasingly expensive
Non-stop construction
Can be difficult to find jobs for some immigrants
2. Cost of living in Toronto
Okay, so life in Toronto isn't cheap — with a cost of living ranked as one of the highest in Canada — but it's still 27% lower than New York City, for perspective. And the average cost of a home in Toronto, while still pricey at over $1.3 million, has been on the decline over the last few months. Not surprisingly, these declines are in lockstep with the Bank of Canada rate increases.
As home buyers currently sit on the sidelines, the average apartment and condo rental price, however, has risen more than 24% year over year.
Q: What salary do you need to live in Toronto?
A: According to Numbeo, the average monthly net salary in Toronto is $5,209.37. However, estimated monthly costs for an individual are $1,313.09, not including rent. If you include the average monthly rent for a one-bedroom apartment outside of downtown at $1,840.00, you could conceivably live comfortably on a salary of around $75,000.00 if you're looking to live alone and follow the "30 percent rule."
3. Best Neighbourhoods in Toronto
Now onto the really good stuff! There are so many great neighbourhoods in the city of Toronto to consider. Which one you choose while living in Toronto may simply come down to affordability and how close it is to where you'll be working, studying, or spending most of your time. Here are our recommendations — with some alternatives, as well — for families, students, young professionals, and retirees.
For Families
Homes in Riverdale tend to be priced on the higher side, but when it comes to living in this community, you get what you pay for. Young families are attracted to its highly rated elementary schools like Withrow, Frankland, and Montcrest; its two vast parks (Withrow and Riverdale); and great shopping and restaurants on the Danforth (aka "Greektown"). You also have easy access to the city centre and the Don Valley Parkway, which is Toronto's primary north/south highway. Other family-friendly neighbourhoods to consider are Leaside, Leslieville, Lawrence Park South, and Bloor West Village.
For Students
If you are a student at one of the downtown universities or colleges (University of Toronto, Ryerson University, George Brown College, OCAD) and the Annex area is outside of your budget, you might consider Dufferin Grove. Rentals are more reasonably priced there, you'll be between College St. (the southern border of U of T) and the Bloor St. subway line. And you'll also be close to Little Italy on College St., hip Queen St. W., and Trinity Bellwoods park, where the younger folk come to play. It's also bounded on the east with trendy bars and restaurants on Ossington Ave., You may also want to check out these other areas: The Annex, Kensington Market, and the Garden District.
For Professionals
Yonge and Eglinton (once known as "Young and Eligible") is just north of the downtown core and has all the key attributes necessary to attract young professionals. The neighbourhood has a plethora of new condo options, but there are also plenty of detached homes on the leafy residential streets surrounding the primary intersection. You will have easy access to most downtown workplaces via the Eglinton subway station, which is only a 20-minute ride to Union Station. Parks and recreation areas are scattered about, and there is no shortage of grocery shopping, restaurants, and lively nightlife. These alternative spots are also worth exploring: Bay St. Corridor, Leslieville, and Liberty Village.
For Retirees
While there are many neighbourhoods in the downtown and midtown sections of the city that are very suitable for retirees, we recommend Bayview Village. It's a bit northerly, but because it is bounded to the south by highway 401 with the Don Valley parkway not far to the east, you have ready access to all parts of the city. If you prefer not to drive, the Bayview subway station (on the Sheppard line) is conveniently located at the main intersection. The crown jewel of the neighbourhood is the upscale Bayview Village Mall, which has every amenity anyone would need — from grocery shopping, restaurants, and the LCBO (Liquor Control Board of Ontario) to medical and dental offices. The mall is surrounded by well-appointed condominiums as well as beautifully maintained properties with all types of detached homes. There is also a YMCA right across the street from the mall. Here are some other neighbourhoods that might fit the bill: Humber Valley Village, Casa Loma, and The Beaches.
4. Things to Do in Toronto
Visitors to Toronto would have a hard time squeezing in all the amazing things to do and see, even if they were to stay an entire week. But if you plan to enjoy life in Toronto as a permanent resident, you'll have plenty of time to space it out. Whether you're a couple, on your own, or carting along a young family, you will have no problem keeping occupied with the lengthy list of activities available to you in the city of Toronto.
Anyone new to the city would likely start their life in Toronto by visiting the CN Tower (which stands a proud 553.33 metres tall). Enjoy lunch or dinner at the 360 Restaurant, see the views, and — for the most daring — try out the Edge Walk. Ripley's Aquarium is one of the newer attractions just a few steps away. And foodies can venture a bit east along Front St. and enjoy the St. Lawrence Market, which has been the hub for food vendors since 1803.
For sports fans in Toronto, there is no off-season. The Toronto Blue Jays of MLB are the primary occupants of the Rogers Centre from April until (hopefully) late October. And as the ball season comes to an end, Scotiabank Arena begins to play host to the ever-popular Toronto Maple Leafs and the Toronto Raptors. Tickets tend to be hard to come by, but there's always a way (or a guy). BMO Field is the home to both Toronto FC of the MLS and the venerable Toronto Argonauts of the Canadian Football League. While gaining in popularity, tickets at BMO are more easily attainable and more reasonably priced.
The arts are well-represented, as well, with the Canadian Opera Company theatre, Roy Thomson Hall, and several downtown theatres, including the Ed Mirvish, Royal Alexandra, and the Elgin and Winter Garden theatres. Museum and art lovers will have their fill with the ROM (Royal Ontario Museum), AGO (Art Gallery of Ontario), The Bata Shoe museum, and the Hockey Hall of Fame, among many others.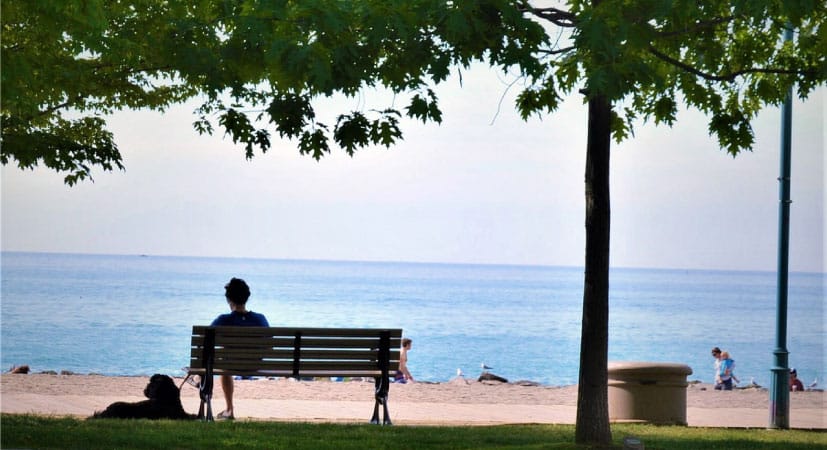 Free Things to Do in Toronto
Looking to save a buck or two? Check out these freebies to take advantage of in the Toronto area:
The AGO (Art Gallery of Ontario) offers free admission every Wednesday evening and anytime for anyone 25 years and under.
Stroll through the 399-acre High Park in the west end of the city.
Enjoy the historic Distillery District.
Take the kids to the free zoo at Riverdale Farm in Cabbagetown.
Walk, bike, or swim in The Beaches along Lake Ontario.
Hike or bike the Tommy Thompson waterfront trails.
Graze the delicious free samples at St. Lawrence market.
Check out the free lunchtime concert series at the Canadian Opera Company theatre.
Window shop in Yorkville.
Explore the 30-kilometre underground PATH pedestrian walkway.
Go bohemian for the day in Kensington Market.
Take a selfie with the TORONTO sign at Nathan Phillips Square.
Take the scenic Philosopher's Walk through the University of Toronto campus.
Toronto Nightlife
When it comes to fun things to do in Toronto for young adults, to paraphrase the Horace Greeley quote, "Go west, young men and women." In other words, most of the hottest hotspots are located on the western side of the city.
Let's start with King St. West. There are several established restaurants and bars that were originally part of the theatre district, but just a little ways west, the old buildings that housed textile manufacturing and warehouses have been revitalized into upscale lounges and nightclubs. Some of the most popular venues include Regulars, Arcane, EFS, and Lavalle (complete with a rooftop pool).
Back in 2014, Vogue magazine called Queen St. West, the 2nd hippest district in the world. And the street has continued to evolve into a great place for a long daytime stroll and an exciting area to explore after dark. The street is loaded with a variety of watering holes from the dives to the boutiques. Check out The Drake and Gladstone boutique hotels, The Bovine Sex Club (it's not what you think), Horseshoe Tavern, and Drake Underground.
Another western area that, in the 1980s, was a grimey street with rundown homes, used car lots, and car repair shops but that has become one of the hippest streets in the city is Ossington Avenue. In fact, it now has some of the most popular restaurants and bars in the city. Painted Lady, Reposado, and Dakota Tavern are just a few of the establishments worth visiting.
The Church and Wellesley area of Toronto is known as The Gay Village. For the LGBTQ+ community, it is the place to eat, drink, and party. It's also considered "ground zero" for the annual Pride Parade — one of the largest pride events in the world. Woody's and its sister bar Sailor are the most established and raucous bars on the strip. Other venues include The Lodge and Church St. Garage.
The Annex, Little Italy. Parkdale, and Dundas St. West are additional nightspot districts to add to your list.
5. Is it worth moving to Toronto?
There is no escaping the fact that a big city like Toronto has a certain energy that can't be replicated in a small town or suburban area. So, yes, it's expensive to live here, it can be busy and crowded at times, and traffic congestion is always an issue. But if you want to live in a vibrant, exciting city with low crime and top-end amenities, healthcare, education, and entertainment options, Toronto needs to be on your shortlist.
But if moving to Toronto is in the cards, you'll need to figure out how you'll get there. Moving can be a complicated process and will always include some element of stress. But there are certainly ways to avoid some hassles. Do you prefer to have someone do all the heavy lifting for you? Are you looking for cheap movers in Toronto specifically? If you give yourself enough time, get properly organized, and plan well, chances are you can transfer your life and belongings to your new home safely, efficiently, and with the right moving solution. Here are some moving choices to look into:
Full-Service Movers
When money is no object and you want to limit your time and effort, a full-service mover is your best bet. They can provide as little or as much service as you want to pay for. A mover can even pack and unpack your house for you. It's your priciest option, but if you have the financial means, it will also be your path of least resistance. The key is to do plenty of research first and make sure all important details are documented between you and the mover, so there are no loose ends or surprises along the way.
Rental Trucks
If you decide to do the move as inexpensively as possible, you can always rent a truck and do the heavy lifting on your own. It can work if you have a strong back and a few helping hands. But when you consider all the additional expenses you will incur, like fuel costs, insurance, food, and lodging along the way, this approach could end up being more than you bargained for. Here is a side-by-side comparison of how a rental truck stacks up against PODS services.
Portable Moving Containers
If you're looking for a more flexible and less stressful way to make your move to Toronto, consider moving with PODS portable moving and storage containers. There are different container sizes to choose from, and they are delivered straight to your driveway. The beauty of this is that you can take your time packing and loading at your own pace. When you are all loaded up, give them a call, and PODS will pick up the container and take it directly to your new home in Toronto.
If things change and you need the container to be stored for any length of time, there's a secure and convenient PODS Storage Centre nearby, as well.
City Service
If you are planning to move to or from a large metropolitan city like Toronto, you might want to opt for PODS City Service. Your container will stay on a truck with our unique PODZILLAⓇ lift system, and our certified drivers will stay 4 hours for loading — extra hours can be added, if required, of course. Our drivers will handle parking and secure the proper permits. And your PODS driver will stay with the container while you load or unload, defending against tickets or any threat to your belongings. This is an especially great choice if you're moving solo to the Toronto area.
Does the city of Toronto sound like a place you would like to call home? check out the PODS Blog for more on moving to Canada, as well as other great tips on planning for any move.

---
Tony Caradonna is a freelance writer who lives with his wife in Toronto, ON. A more recent PODS Blog contributor, Tony loves exploring the world and immersing himself in exciting locales with his travel guitar and Michelin guide in hand. When not travelling, he is either golfing or writing about this most addictive pastime on his blog, TheGolfingLife.ca.
Sources:
Get a Quote
Choose the service you need
Comments
Leave a Comment
Your email address will not be published. Required fields are marked *