Take advantage of our limited time offer. Enter promo code HOLIDAY25 to save up to 25%.
See offer details
.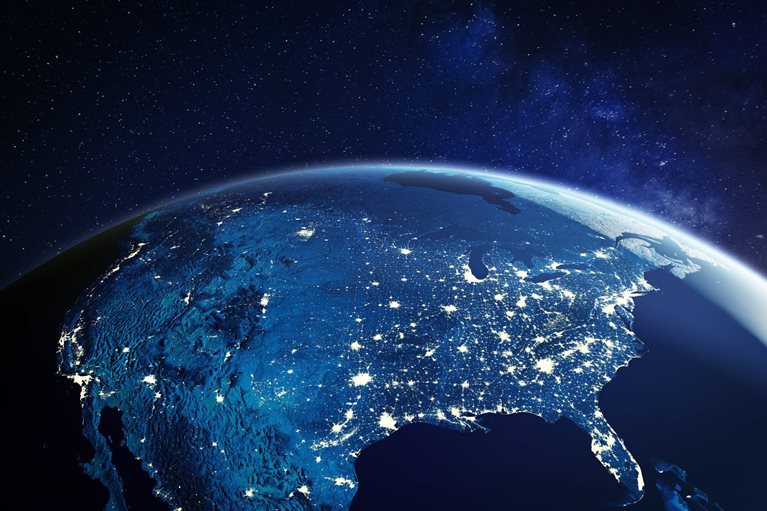 The 10 Best Cities in the U.S. to Move Your Business (2023 Guide)
Moving your business to another state? Relocating a company can often provide a wide range of benefits, but finding the best cities to start a business or relocate one can feel like you're aiming a dart at a map.
To help, we compiled the top ten cities in America that should be on your radar for a business relocation. All factors were supported by data as we selected this group, such as local economic strength, number of college graduates, cost of living, access to local venture capital, and several other important details. To find out more, tap one of the cities featured below to jump to specific content or keep scrolling to compare all options.
---
AUSTIN | RALEIGH | SALT LAKE CITY | NASHVILLE | DALLAS
ORLANDO | BOULDER | MINNEAPOLIS | ATLANTA | SEATTLE
---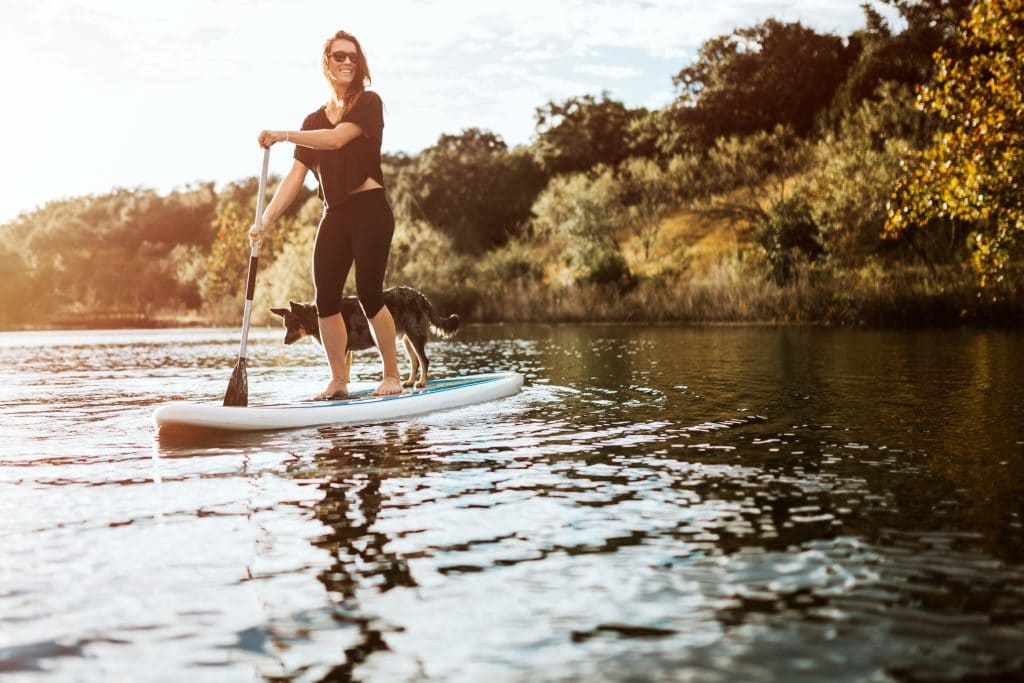 Austin has experienced a surge in nationwide and international interest because the Texas state capital not only has a reputation for having distinctly fun culture, food, music, and design, but the city is also home to a burgeoning scene of startup companies and shows no signs of slowing down. Affordable inner-city commercial property costs coupled with access to world-class art and an established community of national brands make it a friendly environment for growing a business. 
Venture-backed athletic clothing company Outdoor Voices gained attention for relocating to Austin, and most major tech giants like Oracle, Apple, Google, and Tesla have already set up offices in the city. Plus, with no shortage of visitors for the acclaimed SXSW Conference & Festivals showcasing the best in media and the arts, there should be no trouble attracting top talent and creative inspiration for your business. Another bonus is the array of natural sights surrounding the city that make it an even more appealing place to have off-site recreation with employees.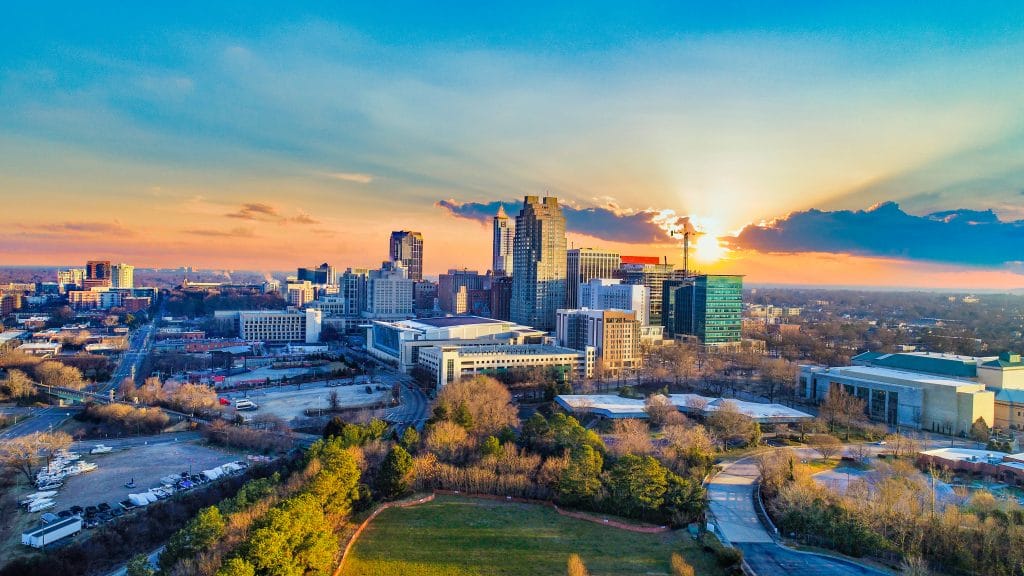 Many businesses are making moves to East Coast hub Raleigh because the North Carolina city has a few star qualities worth noting. For starters, Raleigh was named by Money.com as the fourth best place to live in the nation thanks to its unique blend of lush outdoor parkland and vibrant dining and entertainment options. Secondly, the city is central to three tier-1 research schools (UNC Chapel Hill, Duke, and N.C. State) in what is commonly known as North Carolina's Research Science Triangle Park, which provides access to top-notch education for residents and a steady stream of graduates for the local workforce. And, lastly, the city government is pro-business with a reputation for not having excessive regulation or unions along with its 2.5 percent corporate income tax rate.

Being close to renowned institutions for higher education and a business-friendly climate makes it no surprise that high-tech movers and shakers like Pendo were founded right in Raleigh, or that top technology players such as IBM and Citrix have moved in and are leading the charge on making even more innovative progress in the area. With the demand for technology showing no signs of slowing down, tech companies relocating to Raleigh means that the demand for skilled workers will constantly be high. With the city boasting a talent pool from some of the world's top universities, Raleigh is guaranteed to be a smart place to relocate and do business for years to come.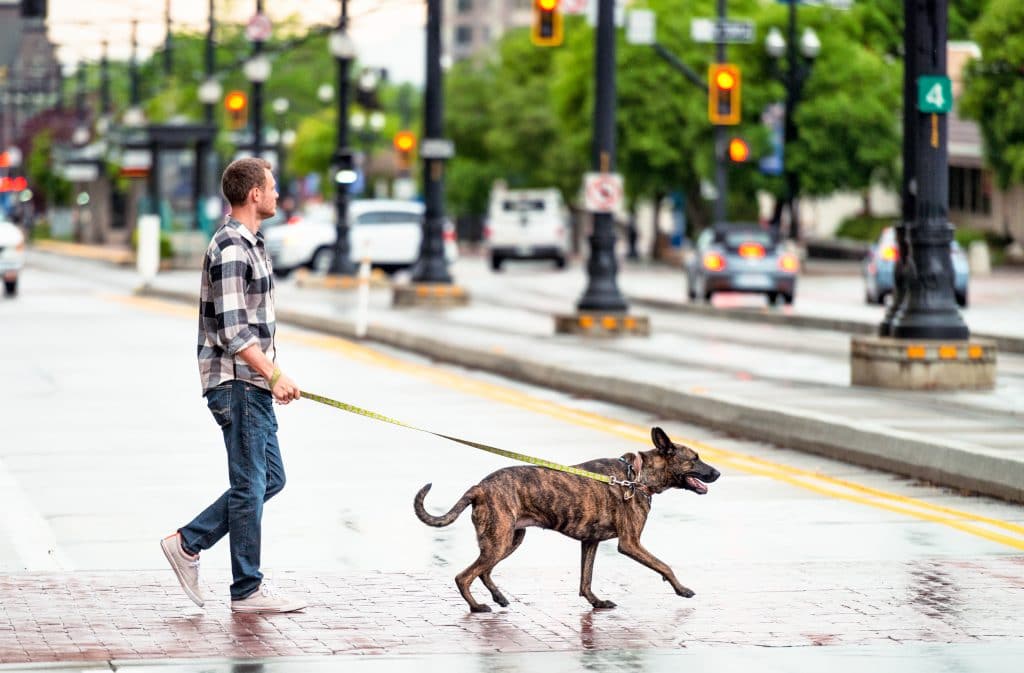 A growing list of leading companies are flocking to Salt Lake City, aka the "Silicon Slopes," to capitalize on lower percentage corporate tax rates. In addition to the tax rates, the city also has a low cost of living, coming in at almost 29% lower than major metropolitan markets like New York City. This lower cost of living also impacts real estate prices, both commercial and residential.
The city has a reputation for having a tight-knit and supportive community, a thriving downtown urban infrastructure, and a city government with resources that help businesses large and small on the path to success. It also has a highly educated workforce, with more than 38% of the population holding a bachelor's degree or higher. With Salt Lake City being home to several highly rated universities, like Brigham Young and the University of Utah, there's tons of young talent to choose from.
Facebook, Adobe, Overstock.com, and an array of other large entities have moved their corporate headquarters or have established offices in Salt Lake City. So why move your business to Salt Lake City? With the opportunity to make a high salary versus a low cost of living, Salt Lake City offers a solid promise for a return on investment for any company planning to relocate to the scenic state capital.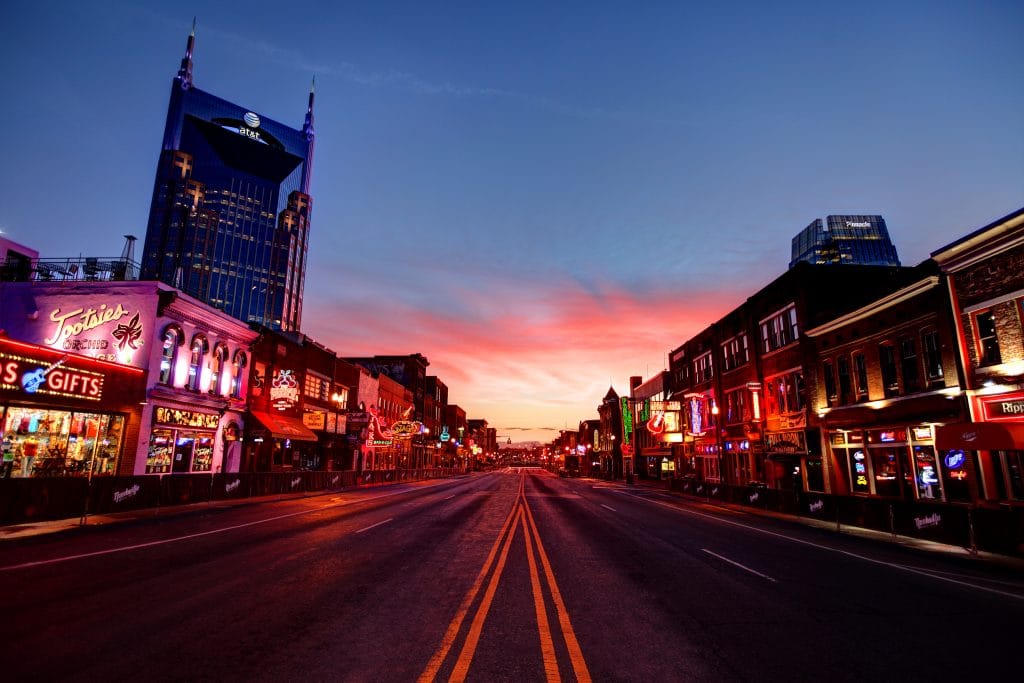 Nashville's population has grown because of its roaring economy. Also known as "Music City," Nashville's not just a popular live music and entertainment destination, but a vibrant center for startups specializing in healthcare, technology, and even fashion. Nashville has an appreciation for the arts along with the growing businesses and entrepreneurs calling the city home. The local mayor's office has a program called Navigation that connects founders with the resources and funds to match their business goals through the local nonprofit the Nashville Entrepreneur Center.
Steady job creation for several years and the success of early stage funding for tech companies like Emma have put Nashville on the map. Growing companies interested in relocating offices or headquarters to a better business environment will find Nashville a more affordable option compared to other cities with startup and entrepreneur cultures. The Middle Tennessee city is also home to both Vanderbilt University and Belmont Universities, dishing out plenty of graduates and viable workforce talent. As a city that continues to set new tourism records each year, not only is this city poised for excellence — any business located there is, too.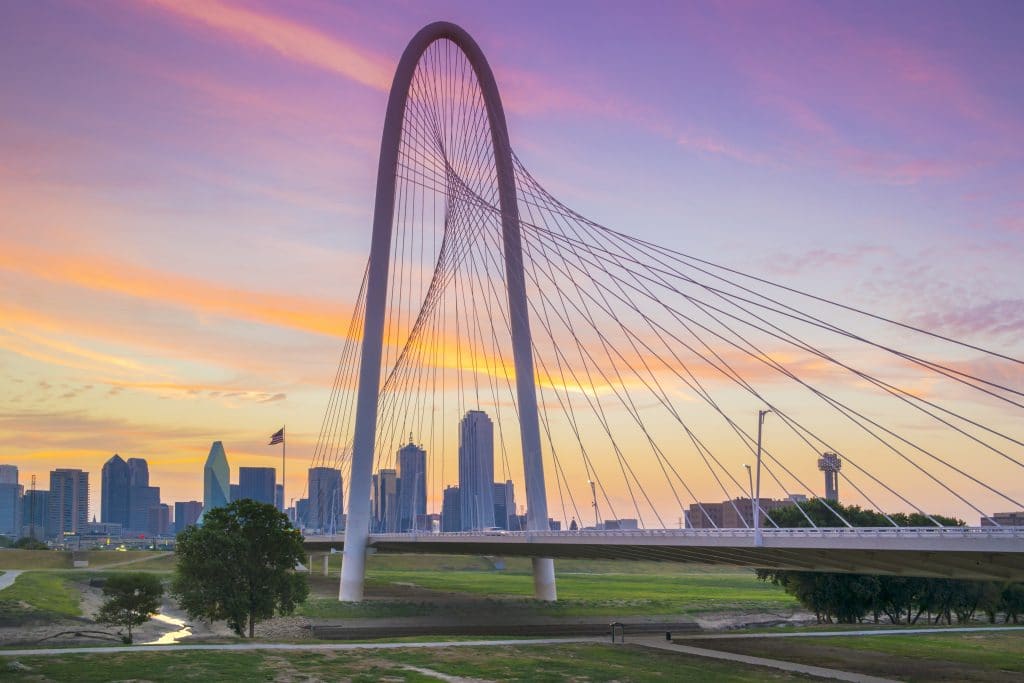 Several companies from Los Angeles and the Bay Area are making a mass migration to Dallas. In fact, according to LinkedIn data, for every 10,000 DFW workers, five of those people moved to the region from California. The city in North Texas and the outlying region is significantly cheaper for commercial real estate than many North California metros. Yet, it doesn't lack access to media, talent, and mass transit necessary for a company to thrive. Headquarters for corporate offices, manufacturing facilities, data centers, research hubs, software and engineering centers, and warehouses are among the facets of business that are relocating to Dallas.
It's easy to see why large enterprises like American Airlines, Southwest Airlines, AT&T, ExxonMobil, JCPenney, Kronos, and Fossil have selected Dallas for their corporate offices. According to research conducted by Investopedia, Dallas is one of the top five metro areas in the U.S. where your paycheck goes the furthest. In Los Angeles, you'd need an income of approximately $8,000 per month to have the same standard of living that you could achieve with $4,500 per month in Dallas.
Also, Dallas's affordability has made it a great destination for individuals who want to start a business, and undoubtedly those who grow a small business into a larger entity. From travel to healthcare and retail to energy, businesses of all sizes and specialties that want to keep more money in their pocket would be wise to call Dallas home.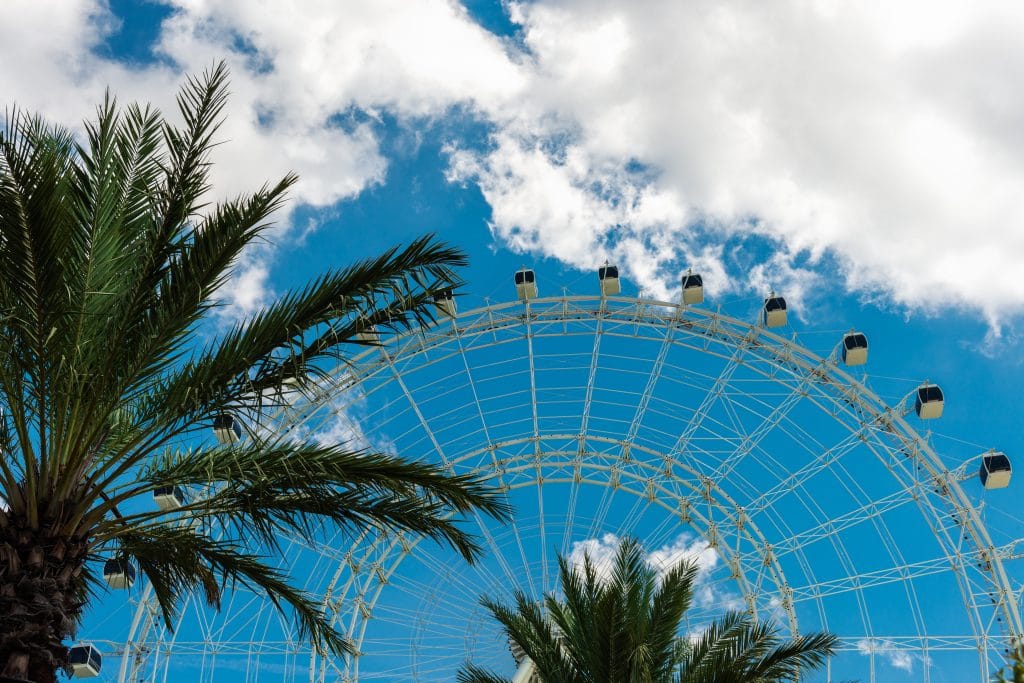 Don't let the idea of Disney and palm trees fool you into thinking Orlando is only for tourism. The city is a prime location for any startup or small-to-midsize business that wants to grow. Orlando is hard to beat once you factor in population density by access to resources and business costs for operating. While the economy has been largely supported by tourism and construction, a growing tech industry is now present thanks to 200 aerospace and aviation companies in the area. The city of Orlando is embracing the diversification of its location economy by supporting startups and entrepreneurship with the recent launch of accelerator programs, seed funding, and shared office spaces.

Relocating to Orlando can have both financial and lifestyle perks. Among the many tax benefits for businesses is that there are zero taxes for LLC companies and no personal income tax on the state level. If moving employees, Orlando will also have plenty of appeal thanks to its amusement parks for families to enjoy and proximity to world-class beaches that offer fun for all ages. Whether business or residential, real estate is considerably more affordable than other cities of the same size throughout the United States.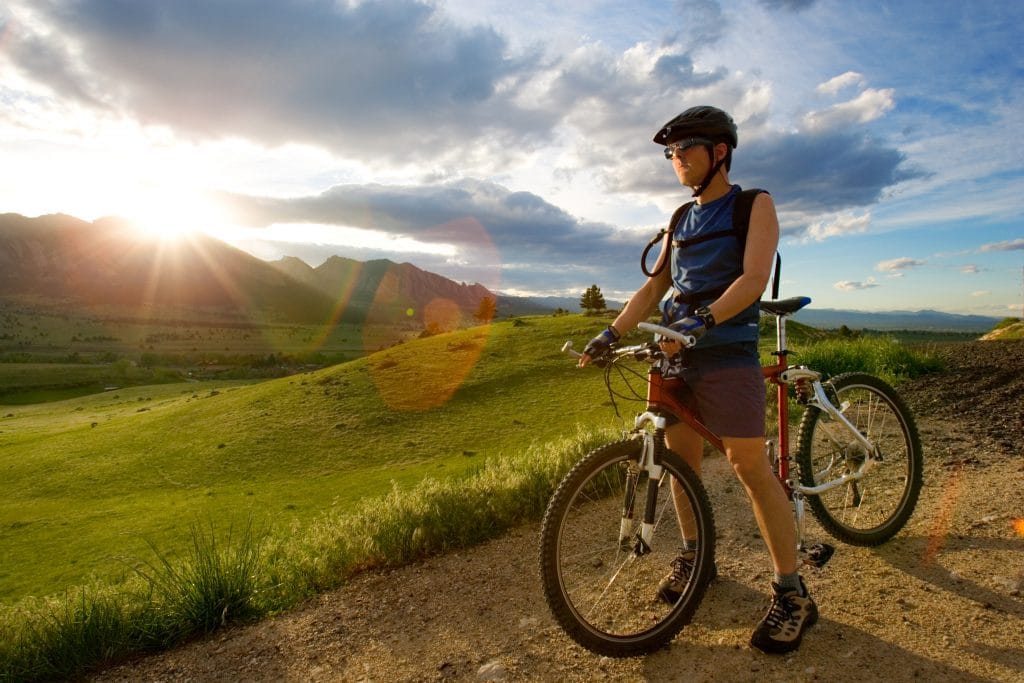 Silicon Valley companies are moving to Boulder in droves to capitalize on the low cost of living and operations. While it has been unofficially dubbed America's new "Startup Capital," Boulder has a history of welcoming entrepreneurs and supporting startups in industries ranging from natural foods to biotech since the 1960s.
Colorado has a reputation for having some of the healthiest people in the country with its easy access to outdoor recreation in the Rocky Mountains and array of local food sources. With an increasing focus on quality of life and wellness in the workplace, Boulder's startup-friendly environment and health-focused culture make it an ideal spot for companies to develop a team with longevity.

Boulder helped launch companies such as Ball Aerospace and tea company Celestial Seasonings among many others. Several tech startup companies are moving to Boulder as a new home base in addition to tech giants like Google, Apple, and Facebook who have already moved satellite offices into spaces Downtown. Boulder has no dependency on these recent business transplants, however, since Boulder has a stable economy supported by natural resources and a flowing talent pool with the local University of Colorado. Ultimately, the secret sauce behind Boulder is that it's not only a viable place to develop business — it's a place to grow a healthy and happy company.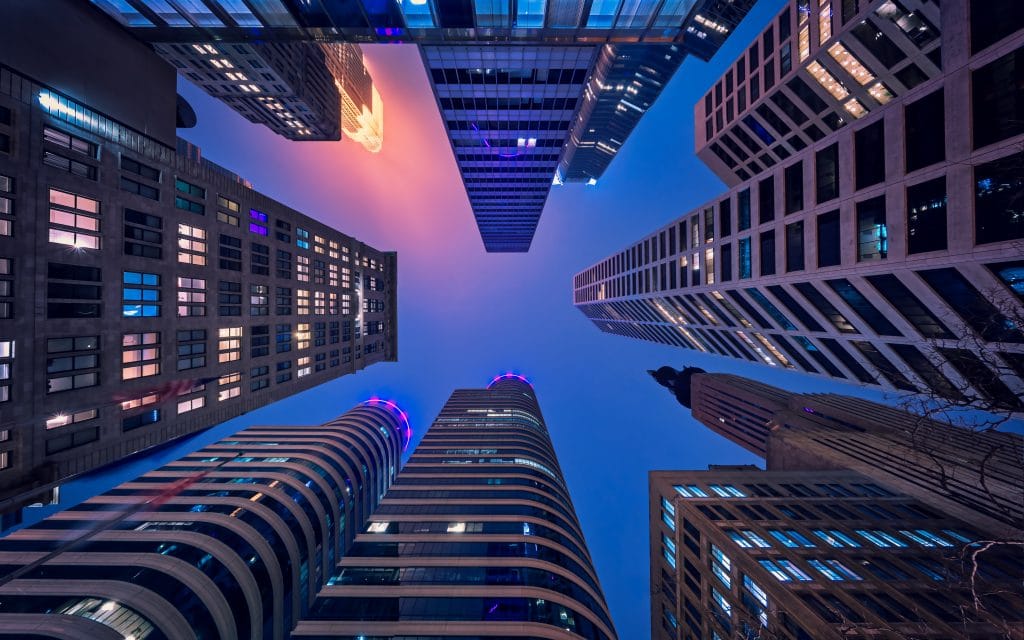 With a large urban metro center and being the close neighbor to state capitol St. Paul (a river separates the two cities), Minneapolis has a lot to offer businesses and residents. It has become the home of several Fortune 500 companies, tech companies, and medical research centers. While Minneapolis is popularly known for its long winters, the city is heating up with business opportunities that corporations and growing businesses are quickly capitalizing on. One notable move was the 2020 announcement of picture and photo-sharing product company Shutterfly moving jobs from the Bay Area to Minneapolis.

Similar to Texas and Tennessee, Minneapolis is absorbing much of the California corporate exodus. But, unlike cities in those other states, the advantage of Minneapolis is that there are few cities of similar size in the Midwest and it falls between both eastern and pacific time zones — making it a competitive and logical place to guarantee business continuity after relocating. Perhaps the biggest plus is that the city is not only a great place to own and operate a business, but it's also a great place for employee transferees to live. Relocated families will be satisfied there thanks to affordable housing, accessible healthcare, and solid education options.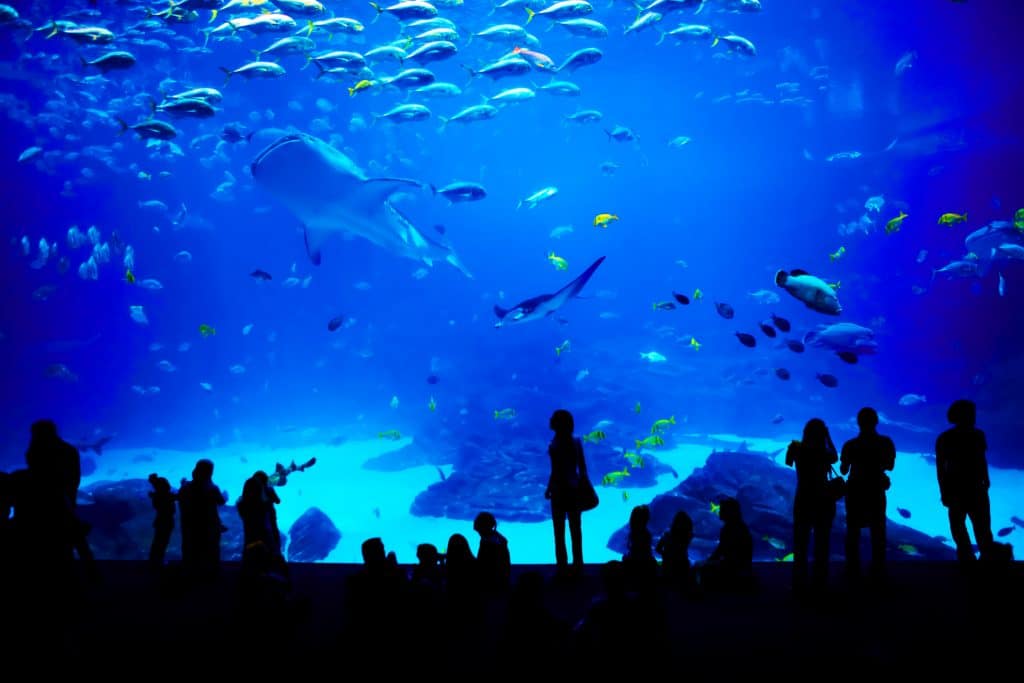 To many professionals in the corporate world, Atlanta is an ideal location for a business to call home. While the city boasts southern charm and hospitality, it has maintained a focus on growth and development over the years — which is why prominent companies across industries view it as a world business destination.
The Metro Atlanta Chamber notes that there are 17 Fortune 500 companies and 14 Fortune 100 companies that call Atlanta home. Among the leading companies from Atlanta include Coca-Cola, Delta Airlines, the Home Depot, Mail Chimp, and Chick-fil-A. Furthermore, the city is popular within the entertainment industry. The Walking Dead was filmed at the Urban Center, Ozark was filmed at nearby Lake Allatoona, and FOX medical drama The Resident is primarily filmed at the High Museum of Art.
Dubbed "Hotlanta," the city is a hotspot of startups and growing businesses too. An impressive 33% of jobs come from startup companies in 2016, showing that locals embrace growing businesses. The community is diverse among age groups, the cost of living is relatively low, transit is accessible with a subway system and international airport, and there is an array of several local colleges fueling the workforce with incredible talent. If you plan to move your business to Atlanta, be prepared to see some great results.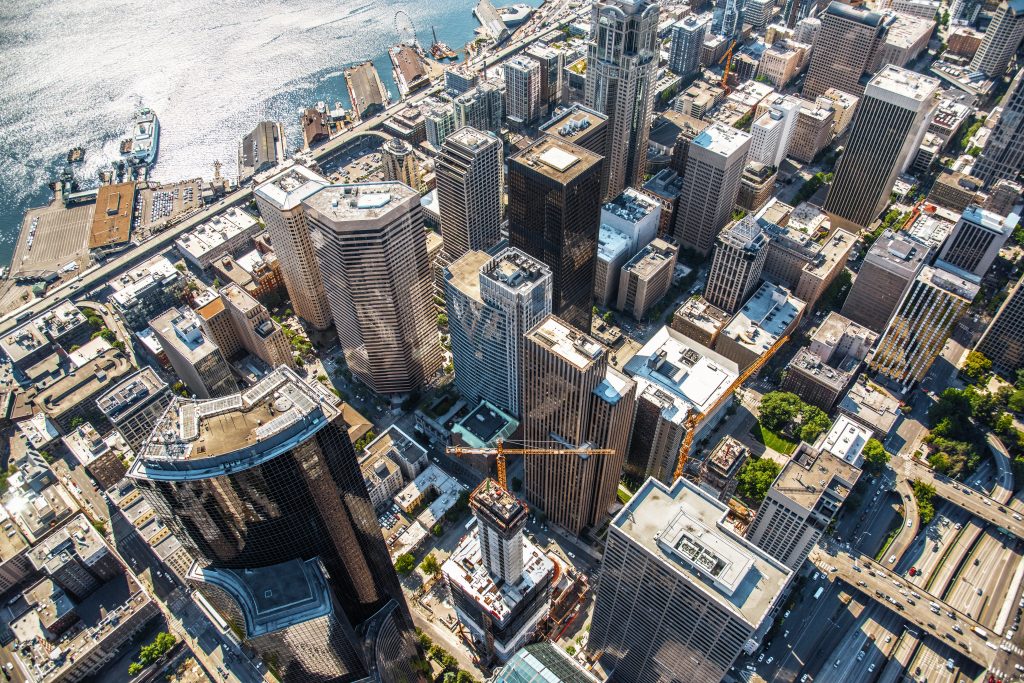 Seattle may not seem like a feasible place for a business to relocate, with the city having a reputation for a high cost of living and a competitive business environment. The corporate headquarters of Amazon, Starbucks, Microsoft, and T-Mobile are based there in addition to several aerospace companies that have satellite offices. Thus, Seattle is teeming with some of the highest-educated and energetic talent in the country. Any business ready to innovate will find the support needed thanks to Seattle's vibrant business community that offers plenty of networking and mentorship opportunities.

Don't let the region's higher costs of living deter you. The Pacific Northwest hub has an incredible amount of access to private sector funding and investment. The numbers of success in Seattle are promising since the city ranks at the top of the list for small business job growth across the country according to a 2020 report — even as the national rate declines. Whether you're a humble mom-and-pop shop or a tech visionary, Seattle may be the launchpad you need.
YOUR MOST FREQUENTLY ASKED QUESTIONS, ANSWERED
Which place is best for business in the USA?
While all cities featured on this list offer business owners several benefits. Ramsey Solutions named Raleigh their top spot to start a small business because of the quality of life, location, and affordability. For larger businesses, Forbes recommends incorporating in Indiana because of the business-friendly climate.
Where do most successful entrepreneurs live?
While you may think of Silicon Valley when it comes to the home of successful entrepreneurs, there are plenty of other locals that boast professionals with impressive resumes. Sure, it's true that San Francisco has plenty of high achievers, but don't discount New York City, Boston, and Los Angeles.
Where should I move to start a business?
Want to scratch that entrepreneurial itch? If you're looking for long-term success — and who isn't? – WalletHub named Orlando, FL, as the top spot to start a business in 2023. The ranking came from data analysis around office space affordability, labor costs, average business survival rates, and more.
Which city is best for a headquarters?
While New York City is home to the majority of Fortune 500 companies, this doesn't mean that your business should necessarily join their ranks and build your headquarters there. New York has actually seen a decline in corporate headquarters over the past few decades. Areas showing the most growth are coastal tech hibs like Seattle and Sunfelt cities like Dallas and Atlanta. Don't discount the Rustbelt, either. Detroit, St. Louis, Cincinnati and more also offer major advantages to business owners.
Ready to Relocate? Move a Business With PODS
From hipster Austin, Texas, to beloved tourist destination Orlando, Florida, there are cities across the United States that are viable places for relocating a business to guarantee better outcomes. Take into account what goals you have for revenue, company culture, and business development when choosing among this group of cities for a relocation move in 2020 and beyond.
Determining where to move your business is just the first step in the relocation process. Other critical aspects to consider will be moving your employees, office furniture, and company assets in a cost-effective manner. By working with a commercial moving and storage provider like PODS, you can have peace of mind that your business's most valuable items will be transported safely and securely. Our nationwide moving network of truck drivers and locations throughout the United States means that we can move your business pretty much wherever you need us to go.

For help with moving employees and other important parts of your business, please check out our offering of corporate relocation solutions.
[maxbutton id="3"]
RELATED ARTICLE: Top Cities for Relocation 2020-21: A Look at Pandemic Moving Trends
Get a Quote
Choose the service you need
Comments
Leave a Comment
Your email address will not be published. Required fields are marked *