8 Inspirational Ideas for Retail Space Planning Projects
The growing rise in online shopping is changing the way retail space planning is done.
E-commerce recently offered consumers a way to shop during the COVID-19 pandemic and provided a contactless experience a wide inventory selection 24/7. Many retailers have converted their brick-and-mortar stores into online fulfillment centers to keep up with skyrocketing e-commerce sales.
While contactless shopping demand will likely fade as the world reopens consumers have grown accustomed to their new habits. Luckily, according to Raydiant's 2021 report, in-store shopping isn't going anywhere as 46% of surveyed consumers still preferred shopping in a physical space.
Still, as physical stores continue to reopen, retailers will need to pivot in order to stay relevant and competitive. Read on to learn more about top retail trends in 2021 and how to use them to reimagine your retail floor space.
Trends To Guide Your Brand's Next Retail Space
1. Creating Immersive & Interactive Experiences
Get people into the store by offering an experience they aren't able to access through online shopping options. This could include anything from setting up interactive snap-worthy zones that will get customers posting on social media to immersive tech-driven experiences like product customization stations.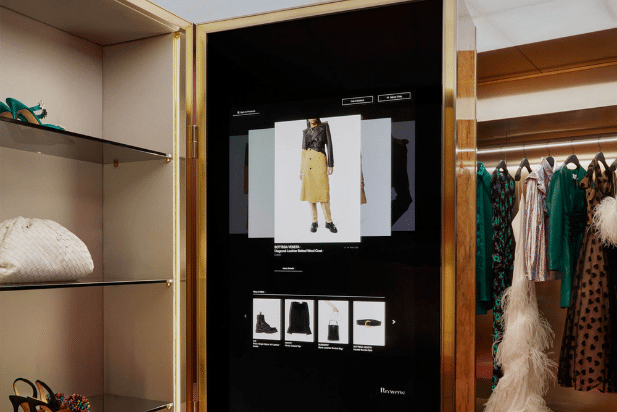 When planning new retail store layouts, generate buzz for these immersive experiences by placing experience stations in areas that are easy for shoppers to discover and easy to observe.
2. Expanding Floor Space With On-Site Storage
You can compete with the variety and volume of merchandise offered to online shoppers by expanding in-store merchandise.
With on-site storage solutions like PODS containers, you can carry more goods while decluttering retail floor space and achieving a more minimalist look.
Key insight: Studies have shown that consumers give more value to merchandise when there is less of it on display.
3. Adopting New Technology
Though many people still prefer the sensory experiences of shopping in person (feeling the products, perusing the aisles, talking to a store employee, and trying things on), but the reality is that technology is a huge part of our lives.
Smart retailers are learning to incorporate this tech onto their retail floors via cool, fun, interactive, and contactless areas and experiences.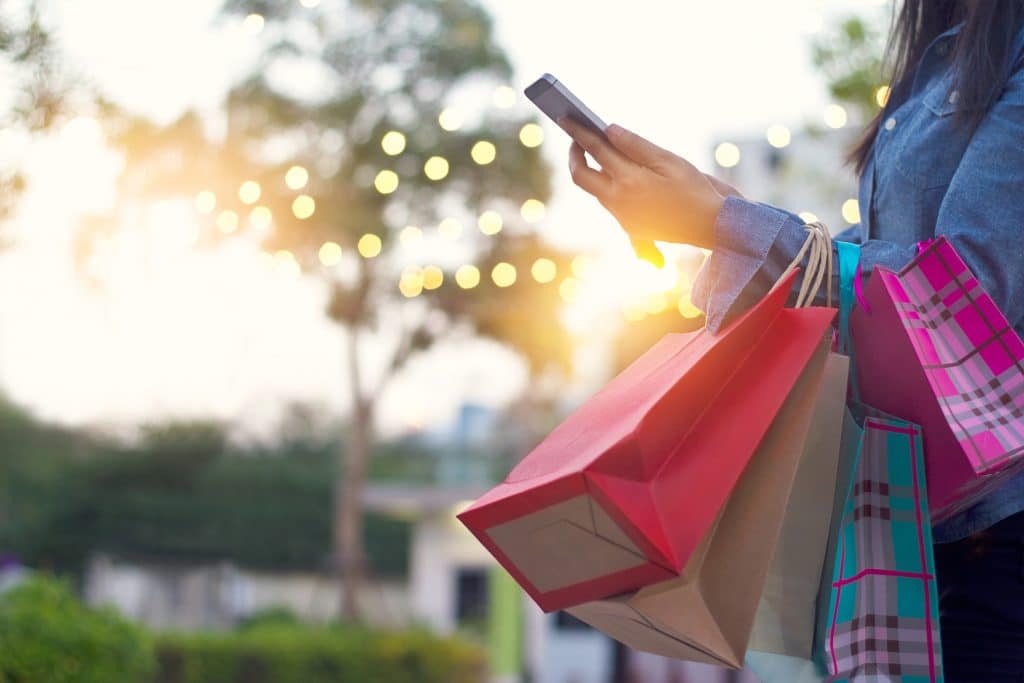 Take the QR scanners and self-checkout lanes to the next level by adding technology such as robots, fitting rooms with selfie mirrors, access to virtual catalogs, kiosks with 3D sizing scanners, app-and-store integration, and more.
4. Focusing on Brand Storytelling
Retailers are now selling much more than just products — they are selling their brand. Unfortunately, brand loyalty isn't as easy to retain as it once was and retailers need to work harder to convince increasingly discerning consumers where to spend their money.
Dedicate a certain percentage of your retail floor space to communicate targeted brand messaging. That includes your brand's mission, the principles your brand embodies, its place in the community, and how the brand fits into the consumer ethos.
Food for thought: During the pandemic, forty-six percent of participants in Raydian's 2021 consumer report said they have replaced in-store products with those from an online competitor.
5. Off-Site Storage for Retail Space Planning
Off-site storage is an ideal solution that checks several boxes when it comes to reimagining your retail floor space. For example, using a PODS portable storage container enables retailers to store activation materials, seasonal or temporary decor, excess inventory, or brand materials that are only needed on a temporary or rotating basis in a secure, nearby storage facility.
Plus, PODS containers are kept level throughout the packing, moving, and storage process, minimizing the risk of damage to your store's items.
6. Zones for Curbside & In-Store Pickup
Curbside and in-store pickup became necessities for consumers and retailers during the COVID-19 pandemic. However, much like the convenience of online shopping, experts predict consumer demand will keep these options afloat even after the pandemic.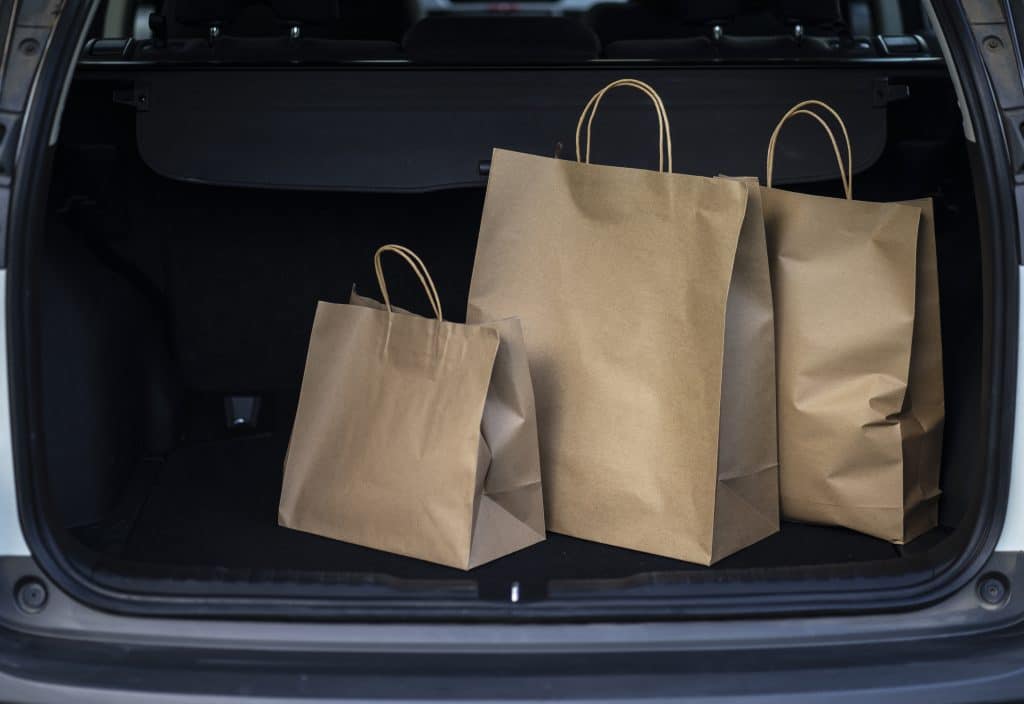 To keep up with this demand, many retailers are re-examining their retail spaces going forward and making plans for more permanent in-store and curbside pickup areas within their physical stores.
7. Making The Retail Space Comfortable
Transforming the traditional retail space into a more comfortable and relaxed home-like environment has been an ongoing trend for years. Many consumers who have become used to shopping online from the comfort of their own homes will likely seek out physical shopping experiences with a similar vibe.
Finding creative ways to showcase merchandise includes the seamless incorporation of couches, lounge seating, tables, lamps, or displays featuring detailed sets of real-life-use scenarios are good places to start.
8. Mastering The Art of Pop-Up Shop
Pop-up shops have been rising in popularity and became even more of a staple for retailers during the pandemic. As traditional retail stores begin to reopen, try pushing the boundaries of the retail pop-up format.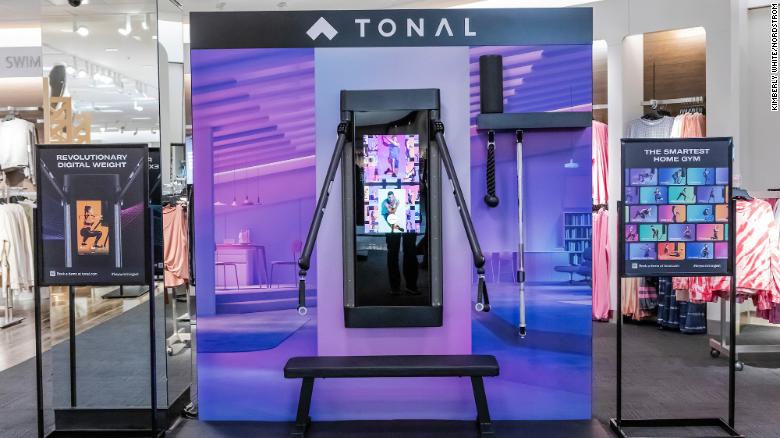 Hosting true pop-ups outside of your stores will still have value for brand awareness. However, you may also want to consider dedicate areas where you can partner with another brand and launch their pop-up shops from inside your stores. This strategy is commonly known as a "store-within-a-store" concept.
In-store popups can include limited-stock merchandise or products, a rotating product-of-the-month, brand-related food and drink, be a space for meet-and-greets or photo ops, or even highlight small local businesses.
Storage for Retail Space Planning
Retail trends quickly come and go. Keep in mind that PODS containers can help retailers say ahead of the curve with trends, and pivot when space planning changes are necessary.
With PODS, the process of drop off, pick up, and storage for container rentals is on your schedule. We also don't charge for date changes made within 24 hours. Plus, each of our container sizes fit within a single parking space — making it simple and straightforward to convert existing parking or loading areas into storage areas.
Curious to learn how PODS can help you transform your retail space? Take a look at all the retail storage solutions we offer.
[maxbutton id="3"]
RELATED ARTICLE: How to Streamline Retail Store Openings & Store Closures
Get a Quote
Choose the service you need
Comments
Leave a Comment
Your email address will not be published. Required fields are marked *