Lisa and Ben Prakobkit's dog, Koko, did not react well to the flea, tick and heartworm medication the vet prescribed when she was six. The chocolate Labrador retriever/German shorthaired pointer mix suffered seizures, a known side effect. Appalled that they weren't fully informed about such potential issues, the Prakobkits decided to become more educated consumers.
Their journey lead them to create The Modern Paws, a Tampa, Florida-based small business that sells natural products, including food and supplements, for pets. Such foods have helped the now 11-year-old Koko manage her seizures.
The Prakobkits launched The Modern Paws as an online-only store in April 2015 to test-drive their holistic and natural pet foods shop, with the ultimate goal of a brick-and-mortar store. The last weeks of 2018 saw them putting the final touches on that dream, readying their store to open.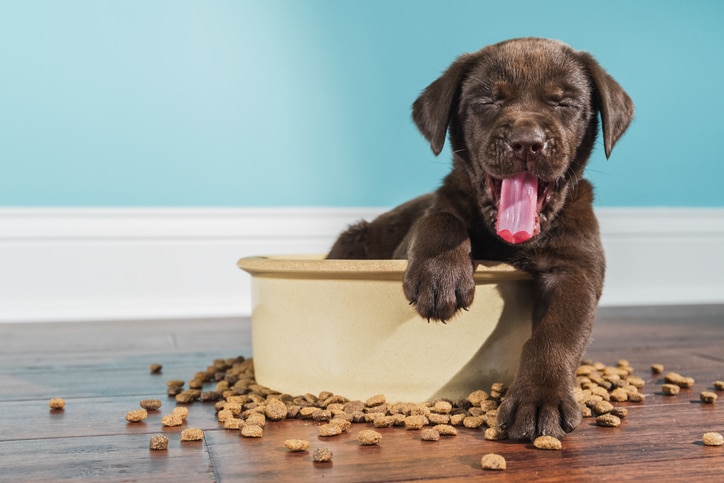 One of the key moves that shifted them out of the crowded online shopping space and into their permanent physical location was the following: Establishing a pop-up store in a container-based holiday market to further test the market.
"The pop-up helped us get to go where we needed to go in the long run," Ben said.
Exactly a year since they launched online, the Prakobkits leased a small 200 square-foot space at Duckweed Urban Grocery, a Tampa store, and sold products through that outlet as well, attracting a small and loyal clientele.
But it was when the Prakobkits launched a pop-up retail shop at Tampa's Downtown seasonal Winter Village at Curtis Hixon Park in 2017 and 2018 that the promise of a much larger business became apparent.
The Modern Paws pop-up set up shop in a PODS container, one of 10 that PODS donated to the Tampa Downtown Partnership to form the Winter Village. The PODS container pop-up helped the Prakobkits with business visibility and building their customer base. Thanks to that opportunity, the husband-and-wife team spent the last weeks of 2018 polishing the final steps, like walk-throughs, to open a location of their own in Tampa's Channel District.
Why pop-up Stores work
"Pop-ups are a great way to test offline retail as they allow retailers to explore the waters without committing to the high fixed costs associated with running a more permanent retail store," says Ani Collum, retail strategist and principal at Trade Collective, a commerce consultancy. The short-term nature of the lease — the Winter Village runs approximately seven weeks — is also an attractive proposition.
It was precisely these factors that attracted the Prakobkits to setting up the Shops of Winter Village. "It definitely helped us to start small and take the necessary steps forward," Ben says. The couple plan on keeping both the online and the brick-and-mortar locations going concurrently.
"Pop-ups give an e-commerce retailer a chance to interface directly with customers, all of them, not just the ones that are able to find their website or directed through ads," says Deborah Kravitz, cofounder and president of Provenzano Resources Inc., a firm that offers specialty retail leasing services.
Indeed, finding new and growing audiences for their business has been one of the biggest advantages of Winter Village, say the Prakobkits.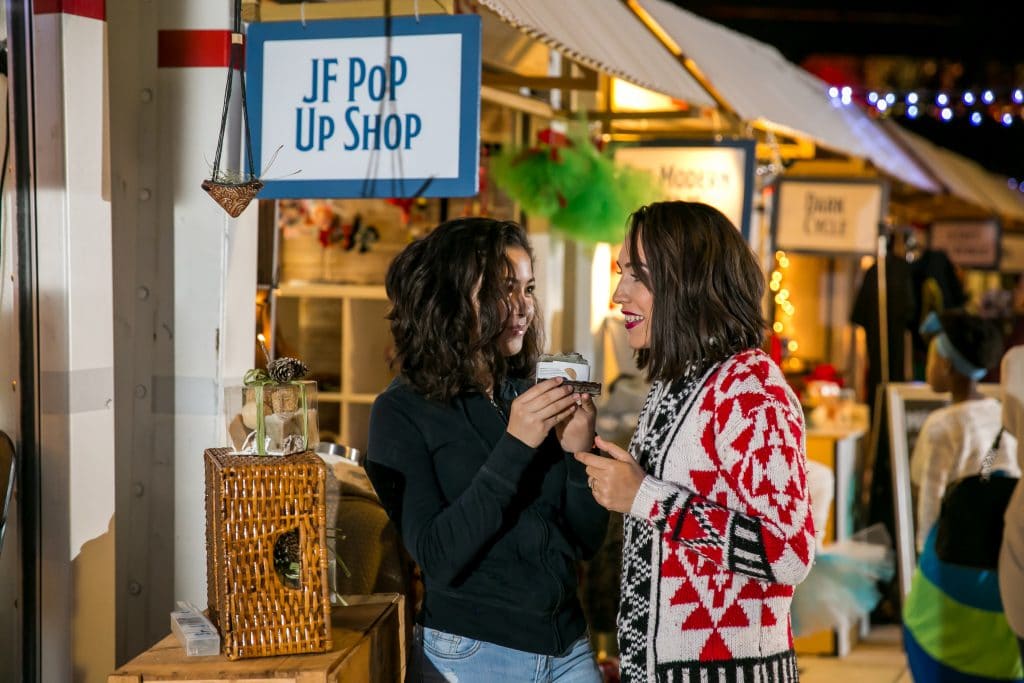 "By setting up a pop-up shop in a venue that brings hundreds of thousands of people per season, we have been able to get in front of thousands of people who may never have found us otherwise," Ben says. "Even if they didn't buy anything from us, just getting our branding out in front of them was huge."
Challenges during the transition
Even if the transition from online to pop-up worked well for the Prakobkits, it is not always easy, says Collum. For one thing, there is the merchandising.
"In an online setting, the presentation of the product is the same, whether you have two units or 100. The customer still sees it as the same story, regardless of quantity. In offline retail, the way inventory is merchandised and the levels in which it is stocked can greatly impact consumer behavior," Collum said.
The Prakobkits were all too aware of this challenge. Having set up the small shop at Duckweed, they knew how to merchandise in a small space, and they set up shelving and arranged their product displays in their PODS container for maximum impact. A large sign on the container was visible from a distance.
Kravitz cautions that the short-term appeal of pop-ups might not always translate to long-term success. "An online retailer might have immediate success with a pop-up, but then realize that was due to influencers, or the immediacy of purchasing their product. That does not always carry over on a long term retail location, as the need to 'buy now' is gone, and inventory needs to be deeper and perhaps broader," Kravitz says.
To distinguish their store from the rest of the pack, and to encourage customers to visit instead of buying online, the Prakobkits understand that their brick-and-mortar store will have to be a destination, selling more than just product. Plans are underway for spa-like grooming and dog wash stations and a Doggy Raw Bar with pet food available a la carte.
"We're really excited about it and know that no one else here in Tampa offers such a store," Ben said.
The couple is grateful for the PODS-sponsored Winter Village that offered the last stepping stone to a permanent retail location. Incubating downtown businesses through the pop-up format is one of the many goals of the Winter Village project, said Kelsy Van Camp, Director of Marketing and Communications at Tampa Downtown Partnership
"Lisa and Ben did phenomenally well," Van Camp said. "Their pop-up in Winter Village gave them the confidence they needed and to see that there really was a market ready for what they were selling."
[maxbutton id="2"]
Get a Quote
Choose the service you need
Comments
Leave a Comment
Your email address will not be published. Required fields are marked *