While we didn't have a crystal ball to predict the future of retail, our analysis of past retail trends and data pointed us in the right direction. In this article, we will explore some of the top trends that are making waves both consumers and within the retail industry — along with actionable tips that retailers can apply.
1. Retailers that haven't implemented omnichannel will be left behind.
Consumers expect to be able to shop the method that's most convenient for them without question. Even those that prefer brick-and-mortar shopping often want to research online what inventory a store actually has before taking the physical trip.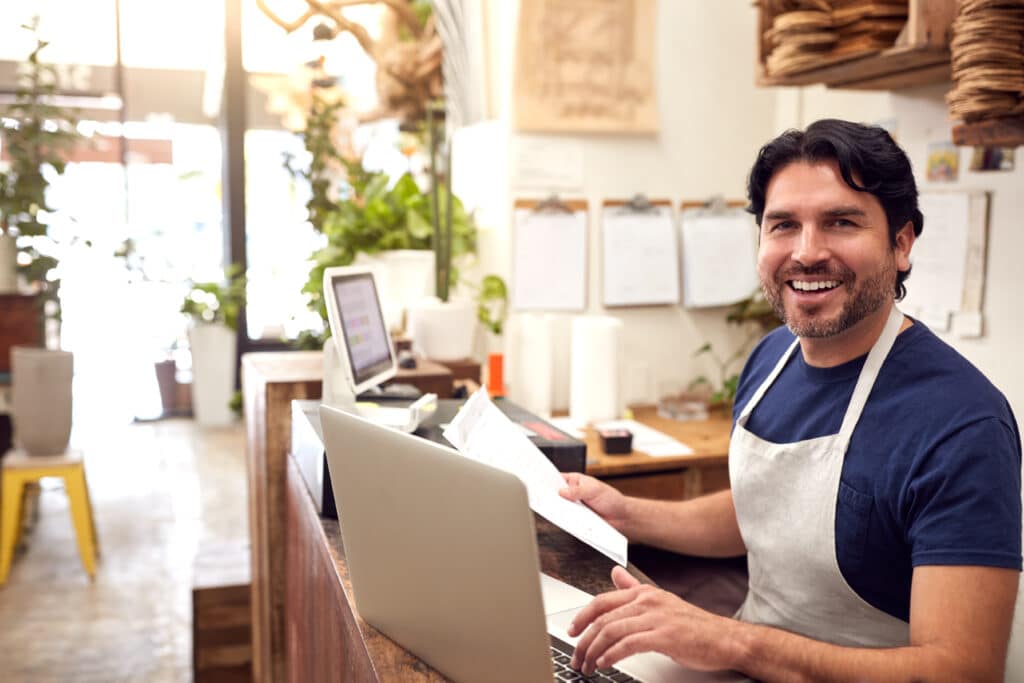 Alternately, many e-commerce shoppers are interested in more flexible and convenient shipping options that fit better into their lives. This convenience buying online and picking up in-store or curbside.
To stay competitive, retailers must continuously invest in solutions that integrate various sales channels and touchpoints in order to provide a seamless omnichannel customer experience.
2. Unique retail experiences will prevail.
The era of errand shopping in person is coming to an end. It's generally more convenient for consumers to place orders for necessary items online for delivery or pick-up. In 2022, you will need to earn foot traffic by providing the customer with a unique experience they cannot get elsewhere. 
In some cases, this can come in the form of in-store events that bring about a sense of community. In other instances, the best retail experience comes in the form of one-on-one (and highly personalized) interactions with associates.
Whatever the case, retailers need to discern what their customers truly value. Figure out what types of experiences resonate most with your target audience and find ways to bring them to life in-store.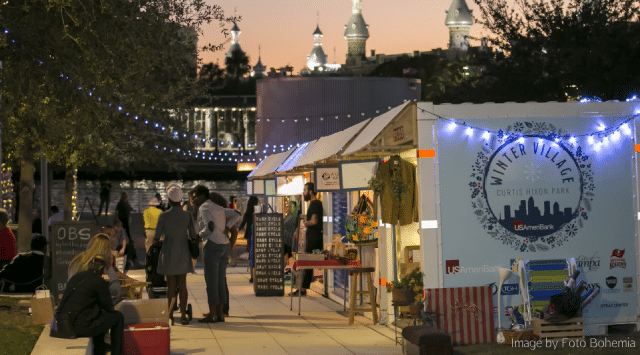 A strategic way to implement to create unique retail experiences is through the use of pop-up stores. Temporary retail shops allow you to test new concepts for a relatively low investment.
3. Expect the rise of social media-friendly retail stores.
Stores that primarily serve a younger customer base have been turning their stores into social media destinations in order to drive word-of-mouth marketing.
For example, Glossier's Seattle is one of the most Instagrammable stores (and even a must-see tourist destination) thanks to its unique store design that incorporates elements like mossy hills, and mushrooms.
The store is so popular that a quick look at the location's geo-tag page on Instagram shows hundreds (perhaps even thousands) of photos within less than a month of opening.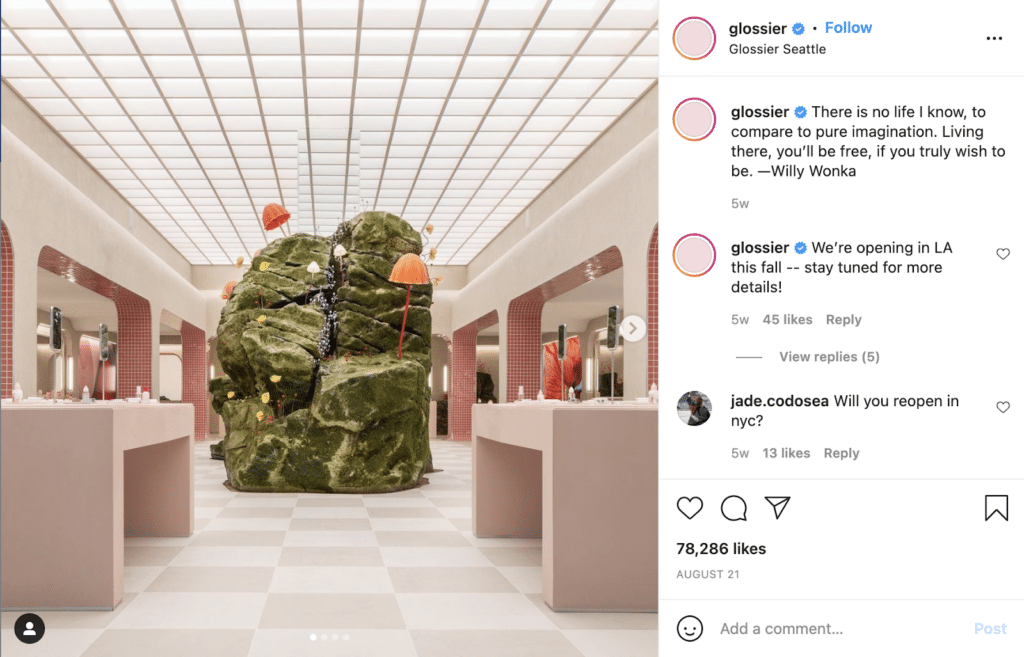 Throughout 2022, as retailers seek to provide unique experiences generally, expect to see a rise in photo-friendly store set-ups. This could vary from stores creating a photo-ready nook to decking their store out completely for Instagrammable or Tik-Tok-worthy moments.
4. Retailers with strong brand values will flourish.
Millennials are now mostly in their 30s, making them one of the most influential consumer bases. The oldest Gen Zs are hitting the workforce themselves — and both generations try to shop with brands that align with their values. Even before the events of 2020, the majority of millennials (75%) and GenZers (63%) were shopping with brands they aligned with ethically.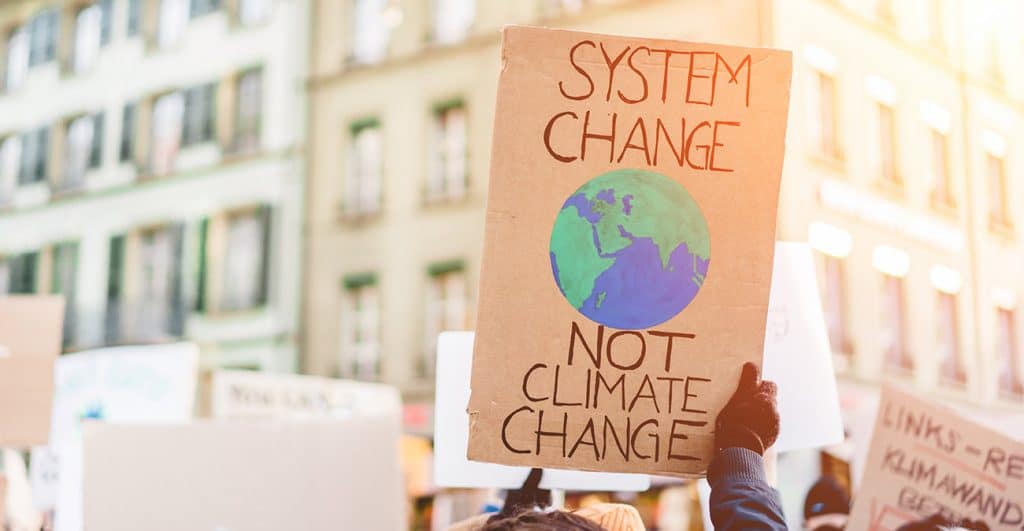 For example, Nike's support of Colin Kaepernick and his NFL protest, for instance, not only increased brand awareness for those audiences but even boosted sales by 31%.
Going into 2022, showing support to issues like sustainability and social causes will become a non-negotiable in gaining approval from a younger consumer base.
5. Retailers will need to compete for top talent amidst labor shortages.
The stakes for performing a retail job were massively raised in 2020 when the United States declared retail workers to be "front-line employees" since the in-person nature of their work exposed them to the potential health risk of contacting COVID-19.
Since the pandemic, many workers are becoming far pickier about where they work. Retail workers need to feel the company has their back and intends to keep them safe.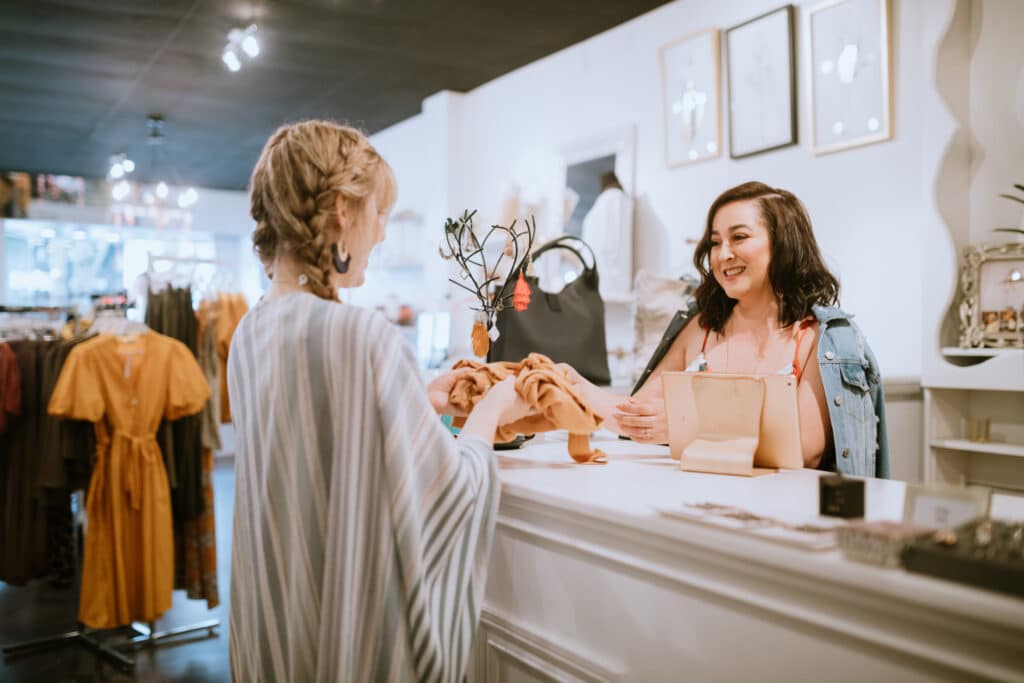 In 2022, it will be a major competitive advantage to employers to prove they care about their workforce by providing employees with health care benefits, PPE, and better pay.
Treating your employees well isn't just good for employment — it's a brand value that many consumers seek to support.
6. We'll see the continued rise of alternative payment methods.
Alternative payment methods have risen quickly in popularity over the past half a decade or so. Buy-now-pay-later services like Affirm, in particular, are beloved by debt-laden Millennials and Gen Zers. Forbes says that 41% and 36% of these generations respectively have or will utilize "BNPL" services in 2021.
By the start of 2022, consumers will be expecting to see these options at checkout both online and in-store. Brands that aren't offering alternative payment methods are likely to see a rise in abandoned purchases.
7. Rapid order fulfillment will be table stakes.
Fast shipping has become the new expectation. McKinsey's research shows that 90% of American consumers expect free 2 or 3 day shipping. But while free fast shipping is likely beyond the budgets of many retailers, rapid order fulfillment certainly is not.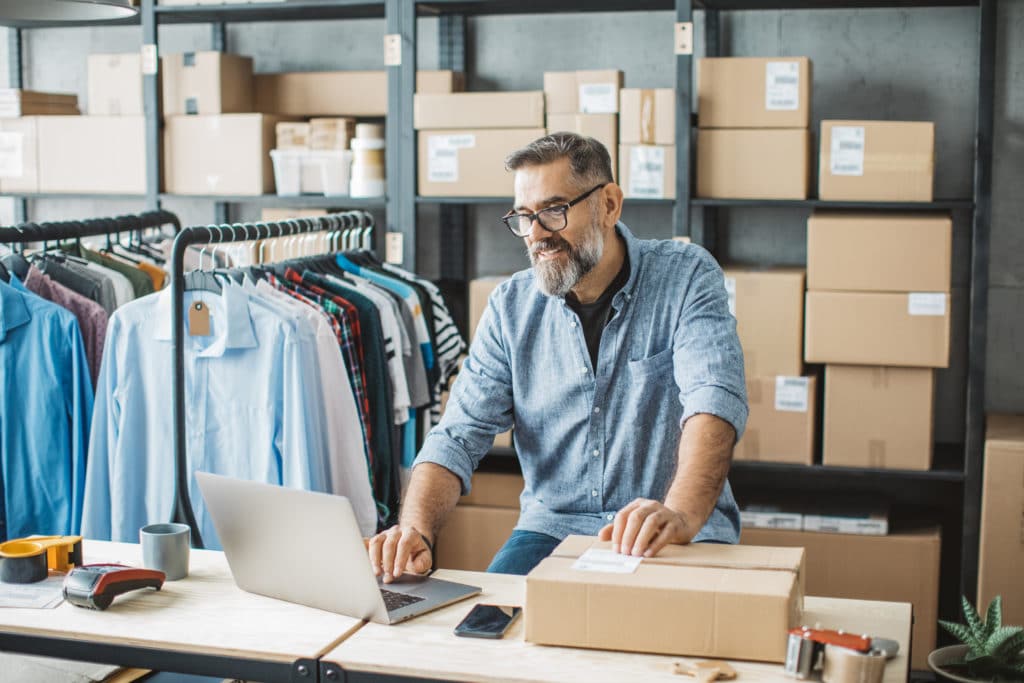 With services like PODS making it easy to set up alternative fulfillment centers inside shipping containers — even temporarily during peak seasons — retailers have many options at their fingertips to localize and speed up fulfillment.
The ability to perform rapid order fulfillment (and do it well), is set to become a major differentiator among competitors in 2022.
8. Expect to see more interesting retail and brand partnerships.
2021 was the year of unexpected collaborations between fast food joints and celebrities. McDonald's alone did four, at least two of which broke sales records according to the CEO. Collaborations between brands and influencers are nothing new, but McDonald's success will encourage retailers to seek out more unexpected and interesting partnerships going into 2022.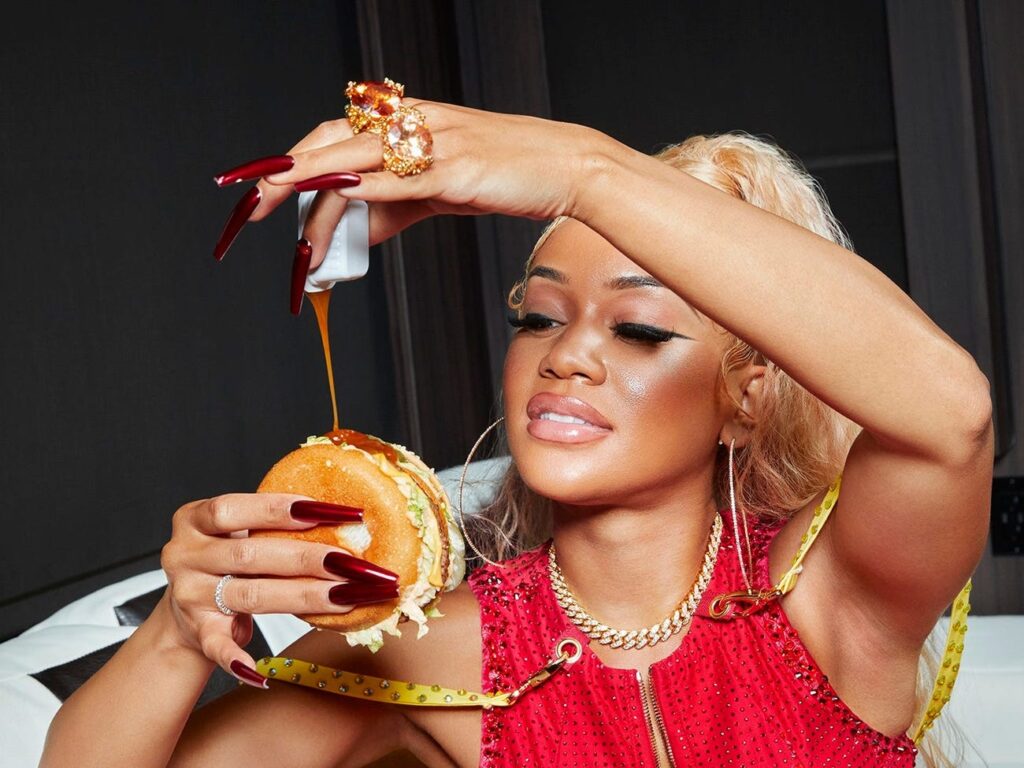 This could mean retailers pairing with popular DTC brands to host a pop-up shop, for instance. Nordstrom already went all-in on this strategy, creating partnerships with DTC brands like Thinx and Skims. They've even put a minority investment into Bonobos, which they will now feature in their stores year-round.
Ultimately, retailers need to be making the partnerships that keep them relevant through 2022, whether that's collaborating with popular musicians or inviting complementary brands to share their physical space.
9. Supply chain issues may continue to plague retailers.
Supply chain issues are likely to continue to plague retailers into 2022. Supply disruptions will move brick-and-mortar stores to house extra inventory locally to avoid shelving shortages. Setting up temporary inventory warehouses for localized distribution will become an increasingly popular method for enterprise retailers.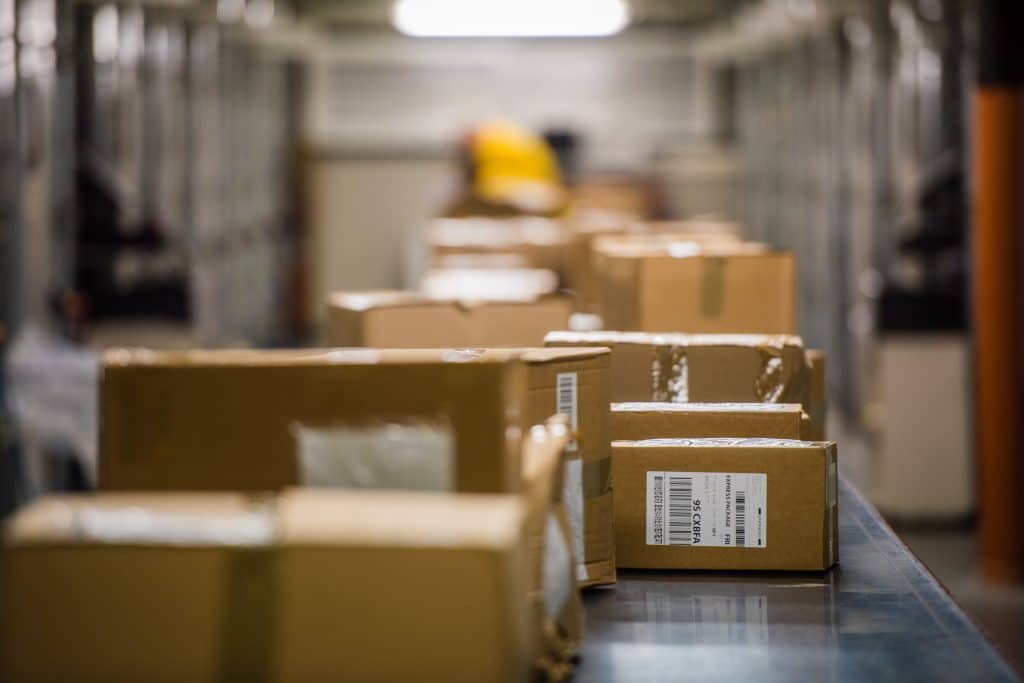 Using logistics providers such as PODS for additional moving and storage support, or further developing in-house warehousing capabilities, will keep your backrooms stocked even as competitors run out.
Retail Trends for Better Business Outcomes
Consumers are less tolerant of poor service or lackluster experiences. They've all figured out how to live in a post-COVID world and by 2022, they're going to expect retailers to feel the same. But by keeping the aforementioned retail trends and industry forecasts in mind, any retailer can get enter 2022 with confidence.
Mapping out your experiential retail strategy, improving your staffing practices, and keeping your supply chain and inventory in check are just some of the steps you can take to ensure a strong performance for the coming year and beyond.
Curious to learn about how commercial moving and storage can support your efforts in 2022? Learn more about PODS retail solutions.
[maxbutton id="1"]
RELATED ARTICLE: 5 Strategies for Boosting Your Direct-to-Consumer Business
Get a Quote
Choose the service you need
Comments
Leave a Comment
Your email address will not be published. Required fields are marked *