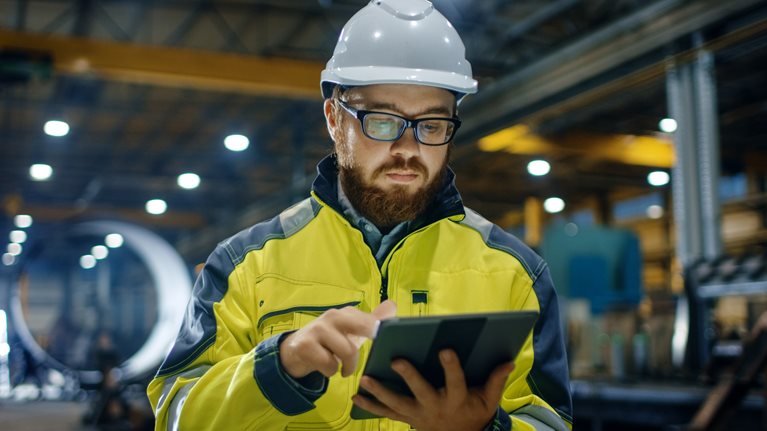 Should the Next Employee for Your Retail Store be a Robot?
As technology advances, many retailers are using robots to improve efficiency and customer service. For example, retail robots with artificial intelligence can help predict what customers are likely to need and want, to keep shelves stocked and inventory moving.
Fortune magazine reported that Walmart and other big chain stores, such as Target and Lowe's, are now using robots. Decathlon, the largest sporting goods retailer in the world, announced that a robot named Tally will soon roam the aisles to scan merchandise on shelves.
Experts predict that this is just the beginning. The National Retail Federation's STORES 2019 Retail Industry Trend Report noted that in the retail industry, "Robots are gaining ground on humans, and the pace of disruption is unassailable." Tracita quantified what that looks like in sales, by predicting that worldwide sales of warehousing and logistics robots is expected to be worth $22.4 billion by the end of 2021.
That level of artificial intelligence can be costly, and have a steep learning curve for businesses looking to integrate this technology into their efforts. For many, having robots help manage inventory is a first step.
Other retailers are overhauling their entire model to capitalize on the new technology, shifting to a showroom experience, where buyers browse, but actual inventory remains off-site. This type of system only works with painstaking attention to the details of stock, supply chain efficiency, and deliverables, which can be assisted by robots.
However, and whenever, these robotic systems are embraced, they are likely to only increase in the coming years. And companies that embrace them will do well to think carefully about how robots are deployed.
For another example, take Schnuck Markets, which recently expanded to using robots with artificial intelligence in 15 of its stores, according to Robotics Business Review. Each robot scans around 35,000 products each trip around the store and makes trips around the store each day to provide data on product location, product levels and pricing. Stores use the data to determine if stock is low, items are priced correctly and products are in the correct location.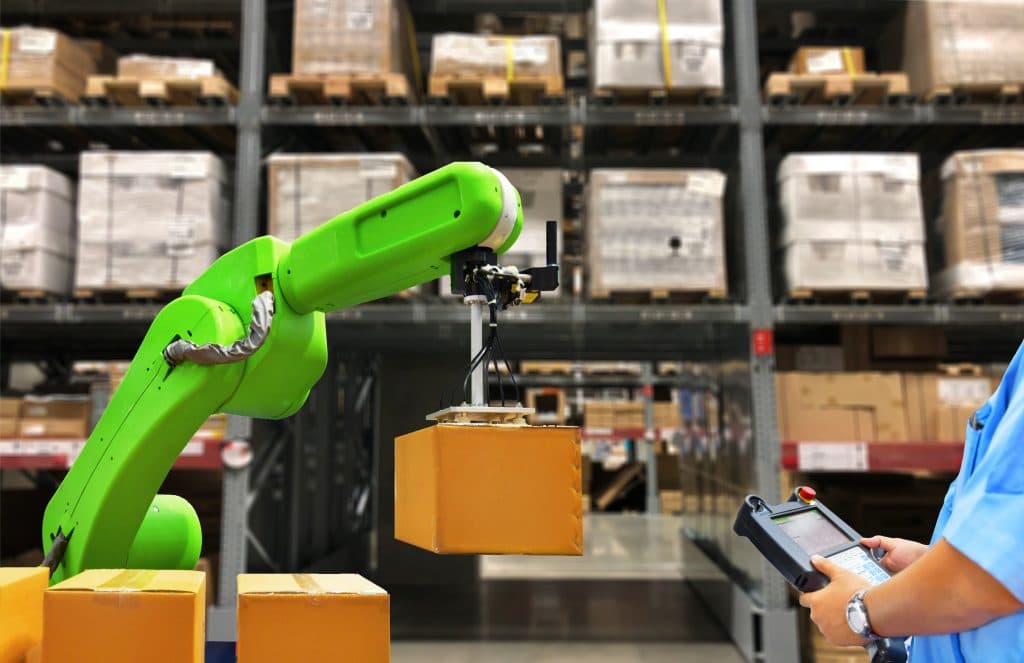 Executives reported more streamlined operations and increased productivity, including saving several hours a week for each employee responsible for inventory tasks. Instead of scanning inventory and guiding price tags, employees can spend more time helping customers.
Robots, warehouse efficiency, and showrooms
Robots are also a boon to the growing trend of showrooms in retail.
The showroom idea means having a small physical location where customers can see, touch, and try on products, but don't leave with them. Either the retailer ships purchases from a warehouse, or the client picks up goods at a central location.
Because there's no need for on-site storage or large amounts invested in on-shelf stock, costs are reduced. Staff can focus on providing a higher level of service to customers, and reducing return rates. In fashion, for example, showrooms can shrink returns from 25 to 3 percent, notes the PwC 2017 Retail Industry Trend Report.
But this type of shopping puts more pressure on warehouse supply chains to ensure fulfillment happens quickly. Showroom concepts require more salespeople up front, which puts pressure on payrolls.
Even though a showroom model increases the orders shipped from the warehouse, robots can help more quickly and effectively manage the volume of the orders and the expected fast turnaround times. They can be especially helpful during the transition from a traditional retail model to a showroom option, because they can more predictably manage an increased amount of orders than an employee doing the tasks manually. For example, a robot can find and deliver a consistent amount of products for shipment each hour. Meanwhile, employees differ in levels of productivity and may have more interruptions on some days than others.
Retailers can use PODS containers to store and organize products during a transition to a showroom model without needing more warehouse space. PODS containers can be delivered wherever a business needs them, and rented for as long or short as needed, so a retailer could shift inventory to a container even as their space is revamped, and either delivery the extra inventory to a new warehouse site, or, use the container until it's emptied.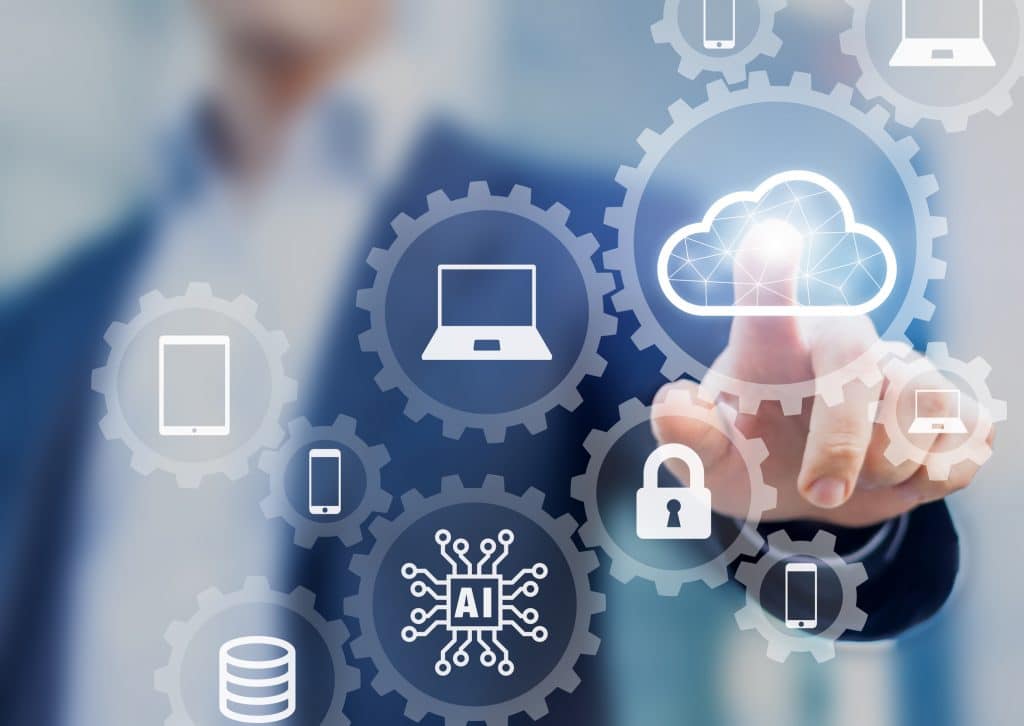 By keeping products organized and nearby during the shift, retail stores can remain open and have as little impact to customers as possible. And by having a flexible storage option, business owners can tailor the schedule and space to their specific needs.
Adding ArtificIal Intelligence
While scanning the shelves in a retail store or retrieving items in a warehouse, robots collect large amounts of data. By using artificial intelligence, robots provide insights to retailers that help prevent items from going out of stock. For example, instead of restocking all items when only two products are on the shelf, the robot might recommend to restock fast-selling items when five items remain, to reduce the risk of the shelf ever being empty.
Robots can also help retailers determine the best price for each product. By using the data collected on sales at specific prices, the robot can provide insights on the predicted best price for each item. Retailers can partner with an AI engine like IBM, such as Macy's currently uses, to name just one example. While many stores use point-of-sale technology to track pricing, robots with AI are able to predict future sales based on real-time sales, allowing retailers to make much faster adjustments.
AI and robots can help with more than just tracking inventory. According to the RoboReport, the pharmacy chain Walgreens is piloting robotics to analyze the layouts of products in a store and make recommendations based on predicted shopping patterns. In addition to data collected at the store scan, robots access data from other stores that employ the same robots. Assessing all this data, robots provide practical recommendations for retailers about product placement, including shelf and placement in the store. The robot creates a 3D semantic mapping of the Walgreens stores and uses AI to compare products and displays with the retailer's planograms.
As retailers begin to move toward using robots, businesses not investing in this area might find themselves challenged to keep up with the same level of service robots help others provide. By proactively looking for ways to improve efficiency through robots, retailers can gain an edge that keeps loyal customers walking through the door.
[maxbutton id="1"]
Get a Quote
Choose the service you need
Comments
Leave a Comment
Your email address will not be published. Required fields are marked *