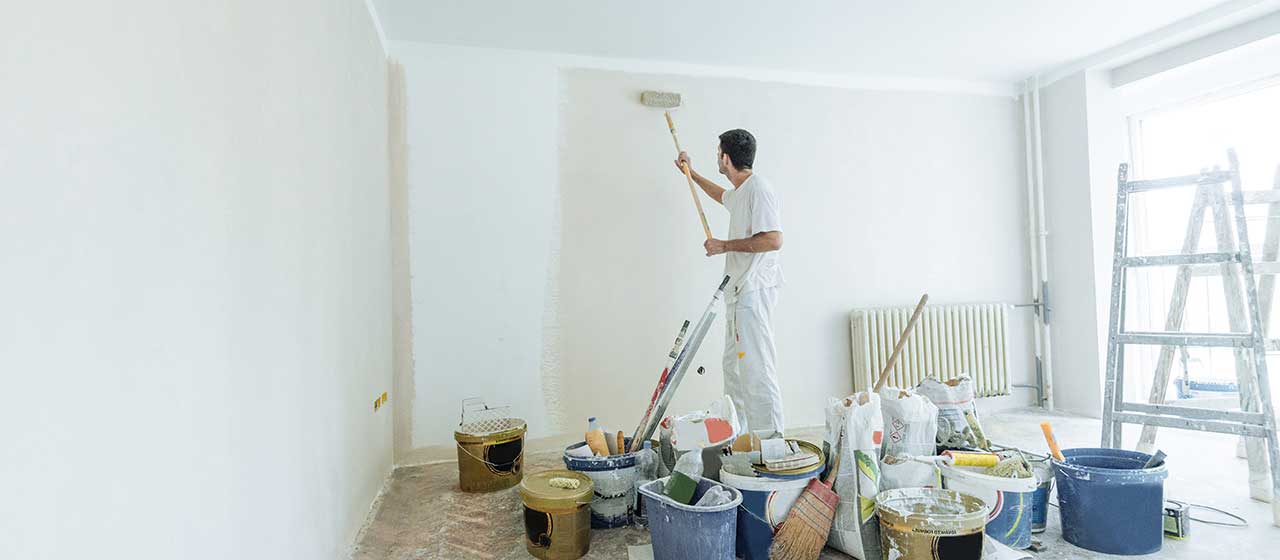 Accessible Storage Containers During Renovation at Royal Arms
At Royal Arms Apartments, PODS on-site containers proved to be a fitting solution for residents during a multi-building renovation project.
Royal Arms Apartments@Model.Title.HeadingType>
Royal Arms is an apartment community in Front Royal, Va., the northern gateway to the Shenandoah Valley and Shenandoah National Park, located about two hours from Washington, D.C. Originally built in 1976, Royal Arms is a complex of five buildings on about 10 acres. Its 144 apartments, ranging in size from 650 to 950 square feet, provide low income housing.
THE CHALLENGE: RENOVATION WITH RESIDENTS
The Royal Arms management wanted to renovate all 144 apartments, installing all new fixtures, appliances and cabinets in kitchens and baths, new HVAC systems, and new flooring. Management didn't want to displace residents, but keeping residents comfortable during such extensive work proved challenging.
Managers and contractors developed a plan for rotating through the buildings, completing renovations in six apartments each week. Because residents continued to live in their apartments during the renovation, managers developed a schedule that allowed work to be completed in each unit in about three days.
While residents kept essentials their apartments during the work, most of their belongings would have to be packed, removed and stored for a few days while their units were under construction. Royal Arms needed to store residents' belongings temporarily, preferably on site, in case residents needed to access their goods in the meantime.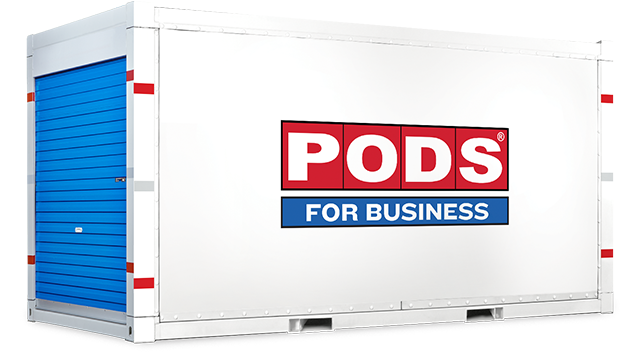 The PODS Solution: On-site Storage
PODS provided six portable storage containers at the apartment complex. Movers packed two apartments each Monday, Tuesday, and Wednesday. Each apartment had a dedicated PODS container. When an apartment renovation was complete, movers unloaded the containers and moved resident belongings back into the renovated space. The PODS containers, which can fit in a standard parking spot, sat right outside the doors of the apartments they served. That proximity helped simplify the moving process.
When all the renovations were complete in one area of a building, PODS relocated the storage containers to the next area. The boxes inside the containers were clearly labeled, and the staff had a key to the containers. If a resident needed something that was packed away, staff could hand them the key, but otherwise limit access to containers.
"PODS is the name that you think of when you need temporary, on-site storage. PODS was the first place we called and they were able to do what we needed."
–Kristine McCoy, Property Manager, Royal Arms
The Results: A Simplified Process
Using PODS, Royal Arms was able to completely renovate 144 apartments in seven months, while allowing residents to remain in their units throughout the process. Portable, on-site storage containers simplified the process and helped keep residents happy throughout the ordeal.
"Using PODS has been very convenient," McCoy says. "Everyone at PODS was great to work with."
Contact PODS for Business
"We've definitely had residents come home and say, 'Oh, I forgot you were doing this and you packed something I need'. And because everything is stored on site, it's easy to let them in their POD and let them get what they need so everyone can be happy."
–Kristine McCoy, Property Manager, Royal Arms

Project by the Numbers
7 Months
Project Duration
6
Number of PODS Containers
Business Moving & Storage Case Studies